Announcing the Shanty Charrette!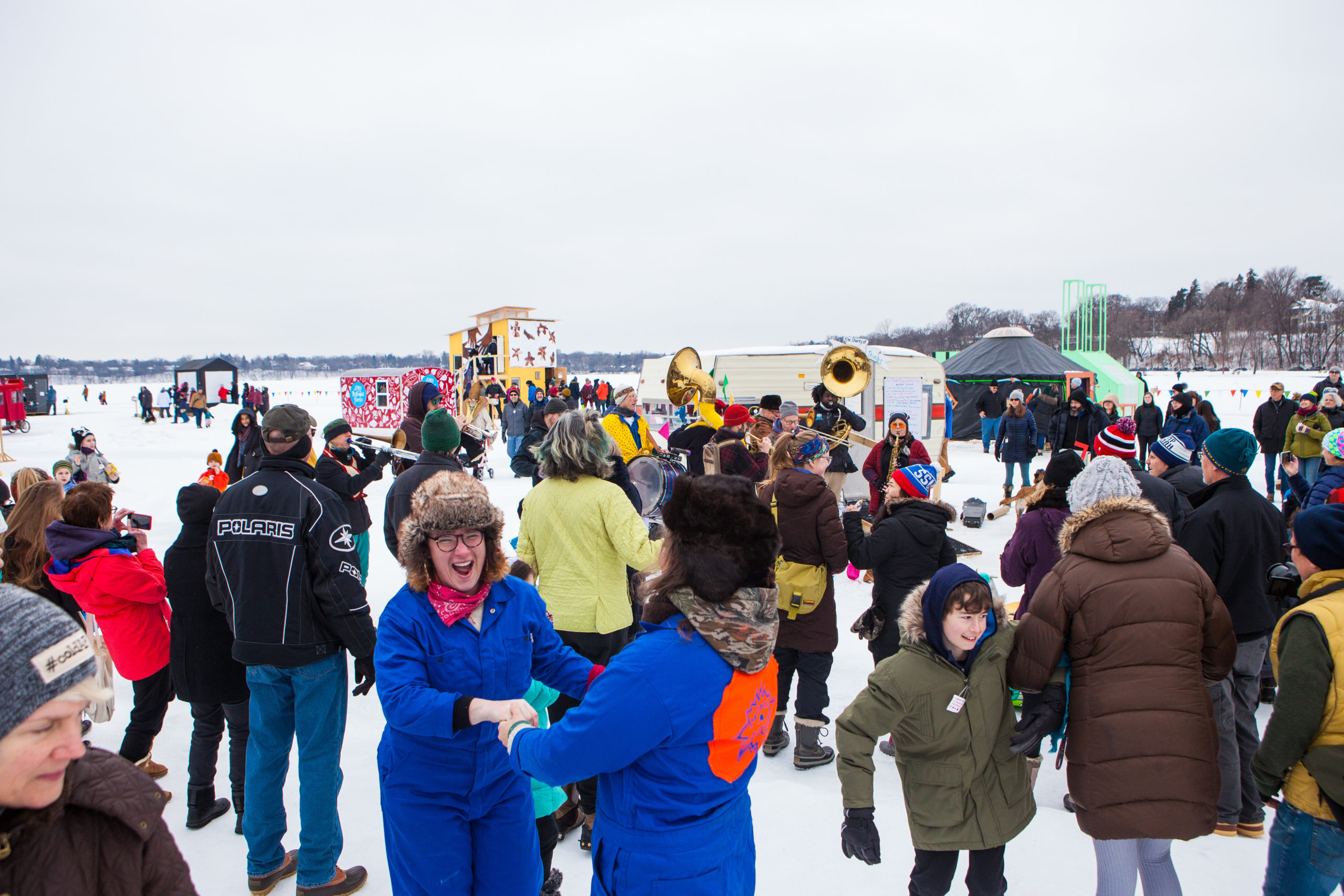 This summer we cancelled our upcoming 2021 On-Ice program based on a variety of public health concerns and event/design challenges related to the unfolding global pandemic. While we won't be gathering in public on the ice, a group of 2020 artists and performers will be meeting online for a design charrette in January/February 2021. Facilitated by our Directors and seasonal Production Team, artists will work collaboratively and individually to solve shanty village-specific design problems with COVID-19 safety and artistic adaptations in mind. We will also use this opportunity to explore ongoing questions around designing for accessibility and climate change. The charrette will promote skill sharing and collaboration between artists and will allow Art Shanty Projects to meaningfully incorporate the input of the community in envisioning our future format, goals, and values.
As we plan for the charrette sessions, we are gathering topics from artists, staff, board members and visitors. As an important member of our community, what would you like us to creatively consider? If you have ideas on pandemic design challenges or related topics you'd like the artists to address, please take a moment to complete this anonymous survey before December 7. We'll do our best to incorporate these into our charrette planning – and we look forward to sharing a recap of the creative solutions in the spring.
The design charrette is made possible by the voters of Minnesota through grants from the Minnesota State Arts Board and Metro Regional Arts Council, thanks to a legislative appropriation from the arts and cultural heritage fund.