About Us
Art Shanty Projects is an artist driven temporary community exploring the ways in which relatively unregulated public spaces can be used as new and challenging artistic environments to expand the notions of what art can be.
Our organization values artists, values art in all communities, and believes strongly in the importance of interaction between the two. We wish to broaden perceptions of what art can be while maintaining respect for the environment and communities in which we work. Working with local businesses, municipalities, and artists of all experience levels, Art Shanty Projects fosters development of distinctive art in a public space.
On-Ice Program Artistic Goals 
The project provides a unique opportunity for artists to interact with their audience, and vice versa, in an unintimidating, non-gallery like environment. Artists can choose to work in a way that directly engages the audience (for example: knitting, dancing, or singing karaoke)—or in a more passive way (for example, with a structure that has interactive elements and objects). 
The focus of this project is on both process and quality of artistic product: 
Projects should push artists skills and development and engage an audience. 
Projects should respect the environment of the lake, as well as respect the community that already exists, with the understanding that the lake has an established relationship with non-artist patrons. 
Projects should be engaging to audiences of all kinds—audience engagement is essential to the success of the experience, for both artist and audience.
In 2016, the Board and Staff took on the task of creating a cohesive vision for Art Shanty Projects to ensure: 
Inclusivity and joy through strengthened relationships with key audiences, artists and partners.
The right people and plans are in place to continually grow our collective knowledge, build reflection into improved processes, and celebrate success.
High quality experiences that reflect our values for artists, audiences and the community.
Broad attention and recognition in the field by developing and communicating our knowledge of creative placemaking and interactive public art.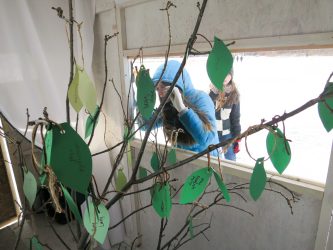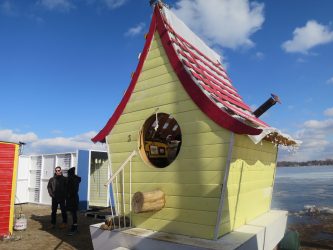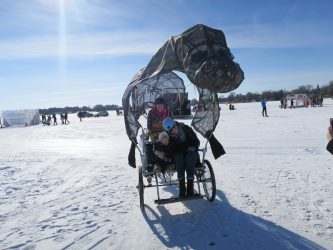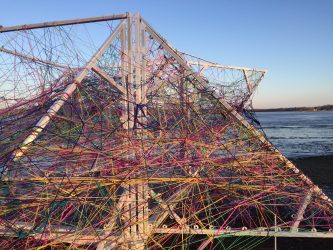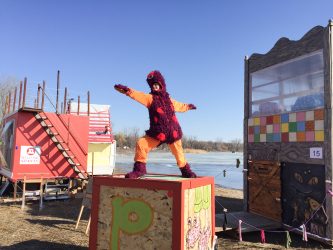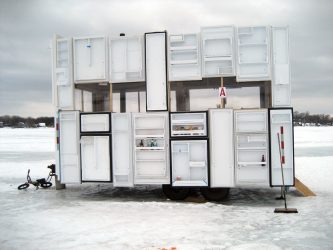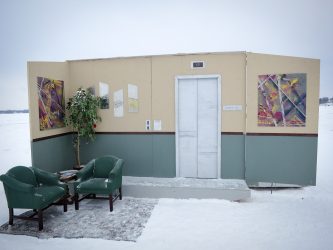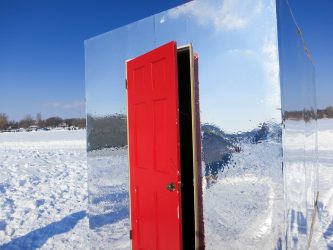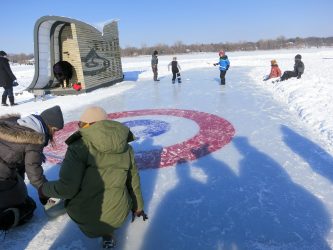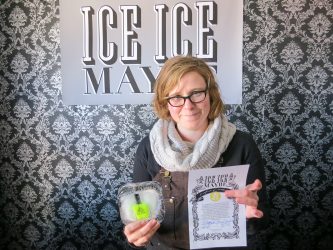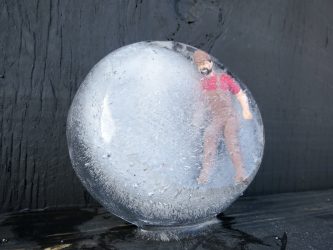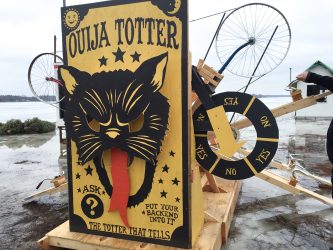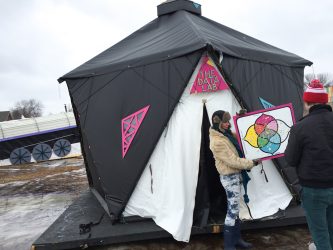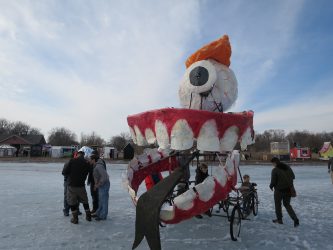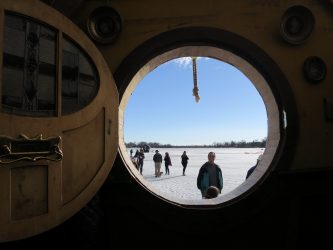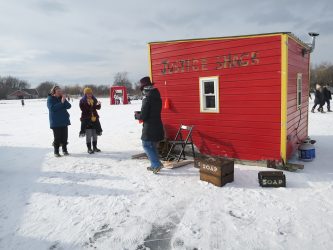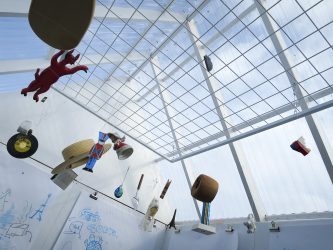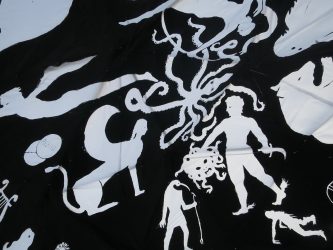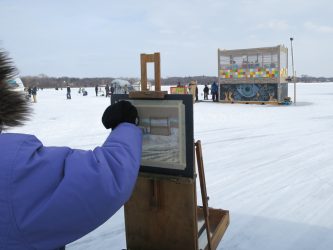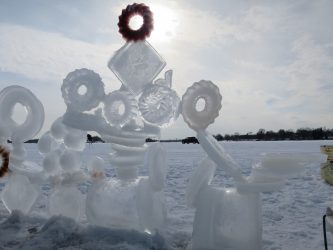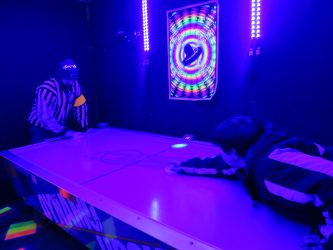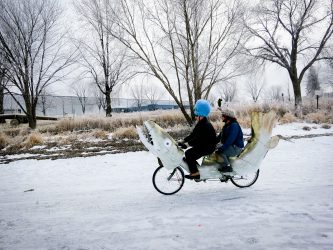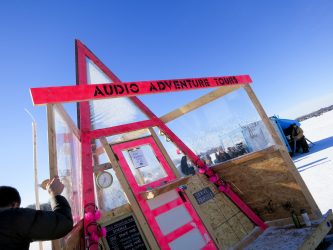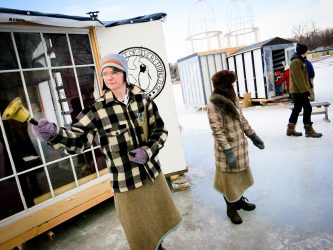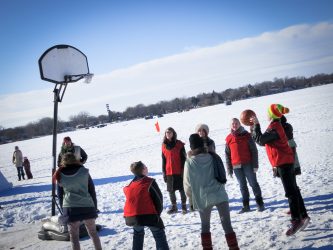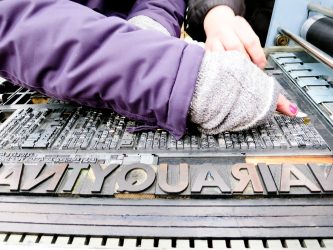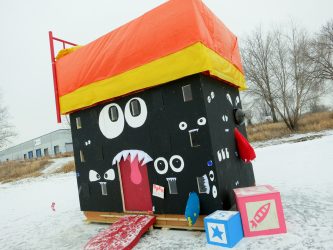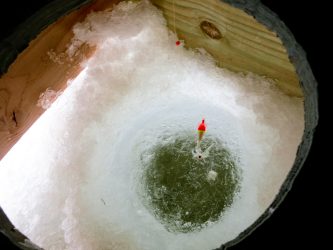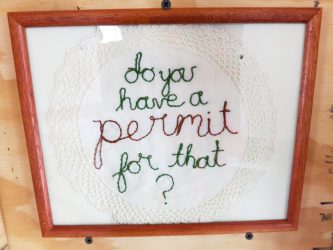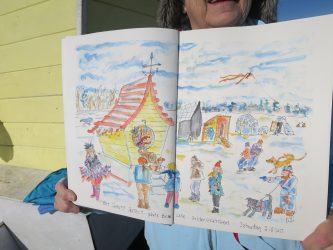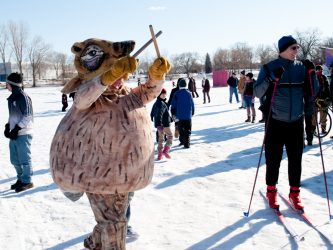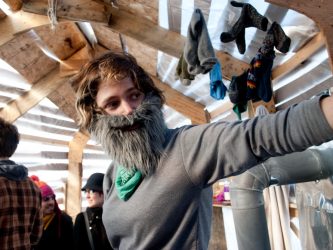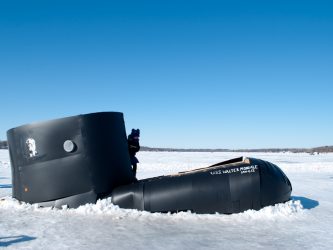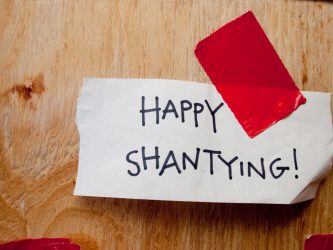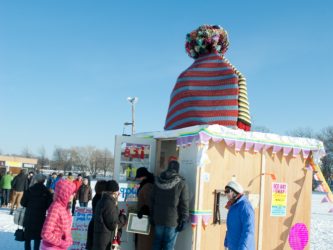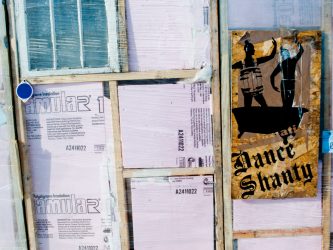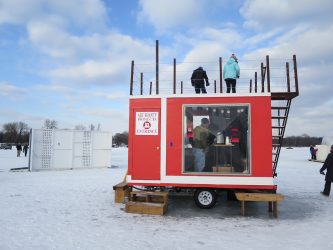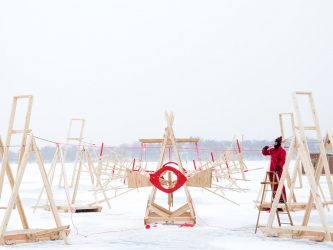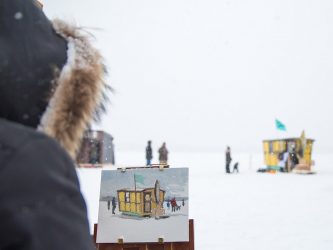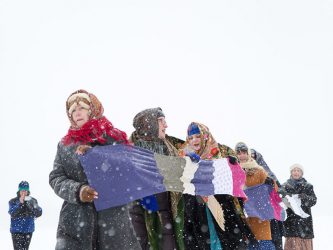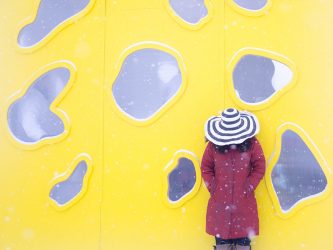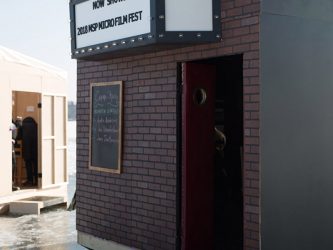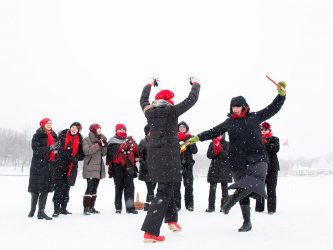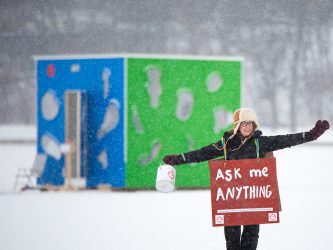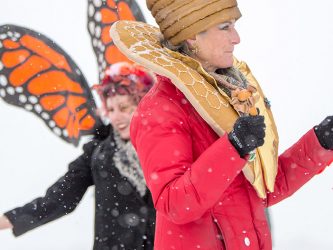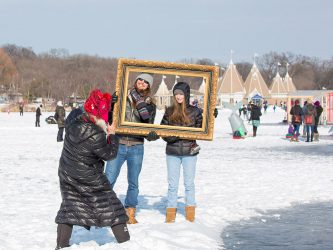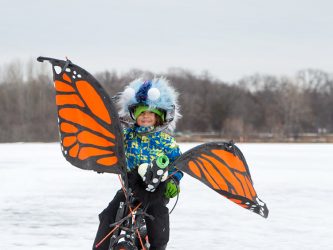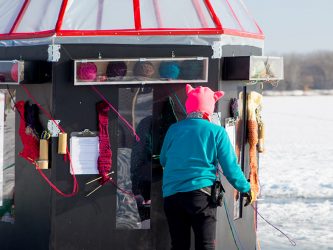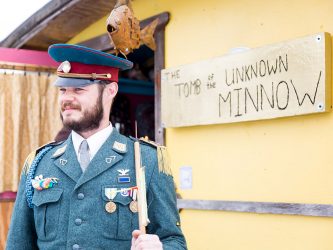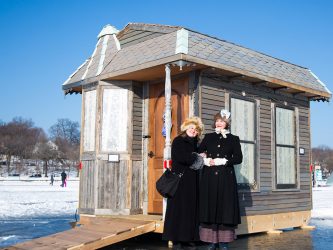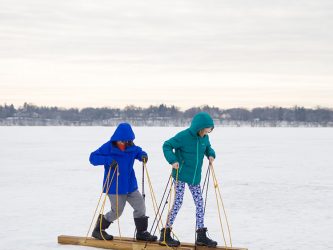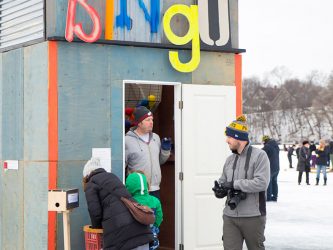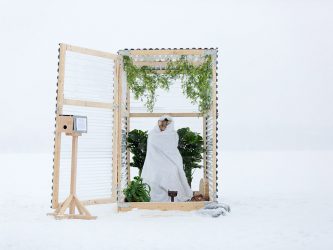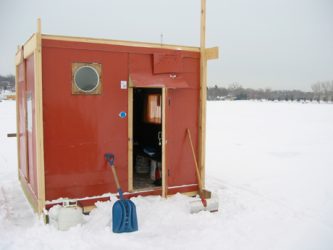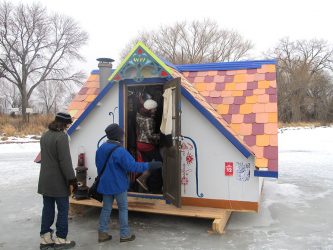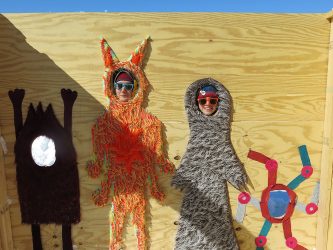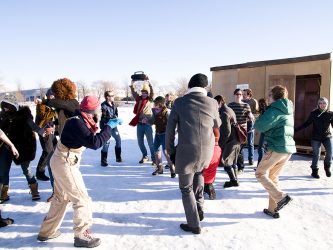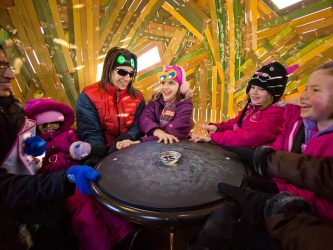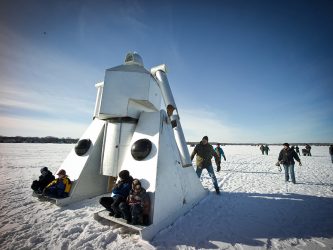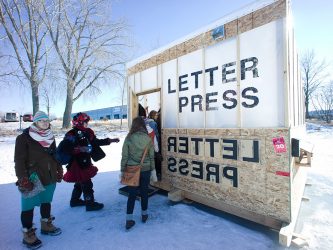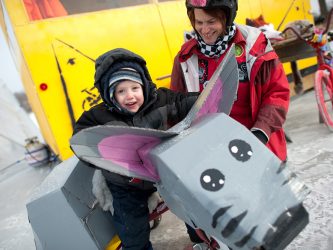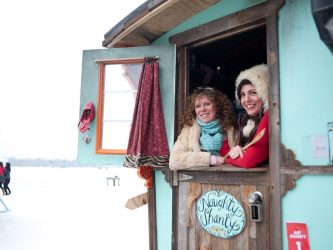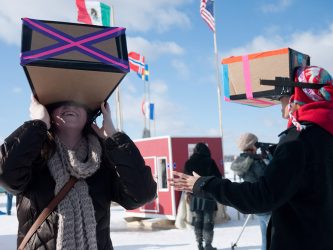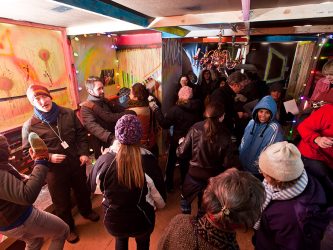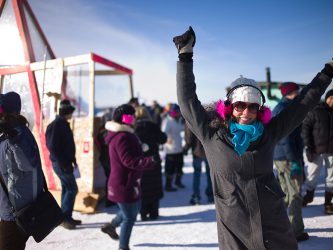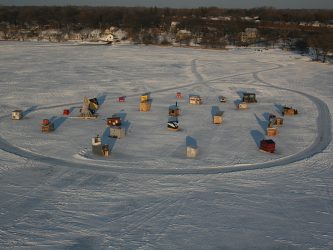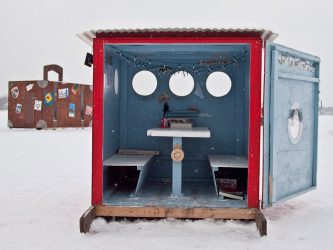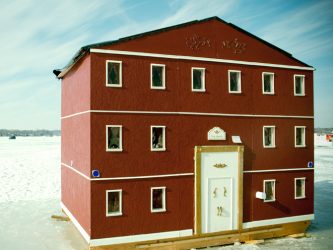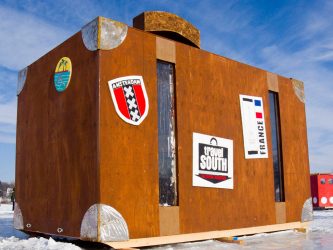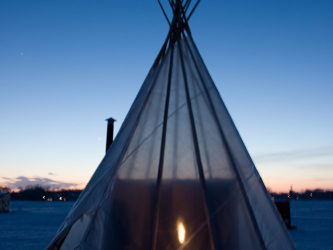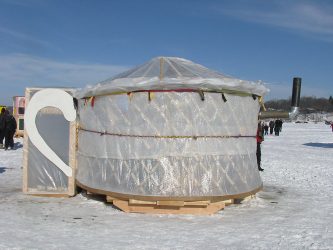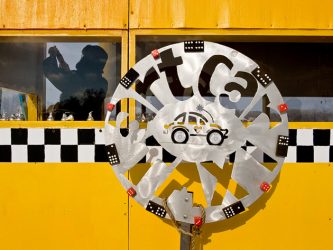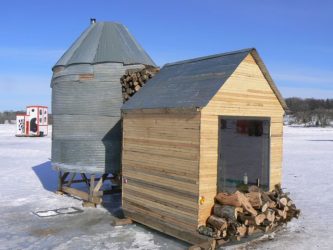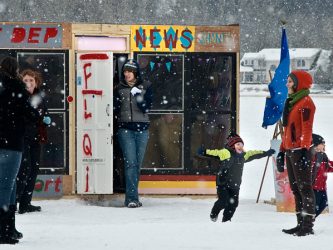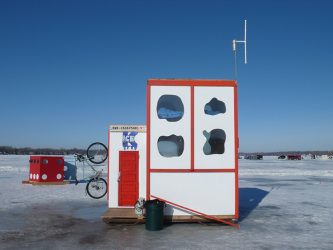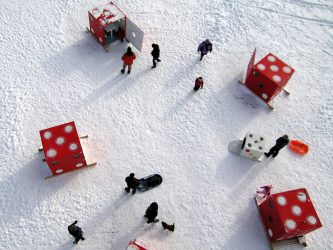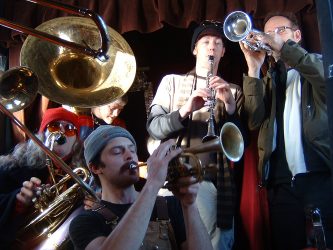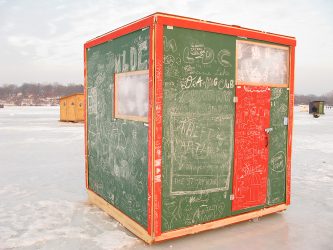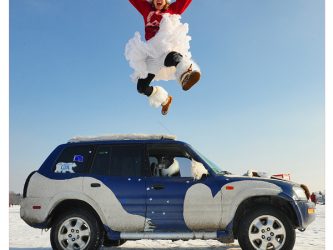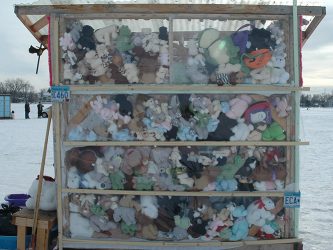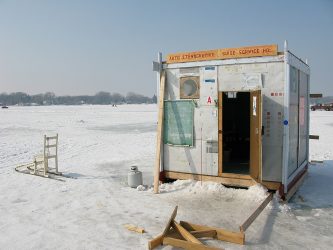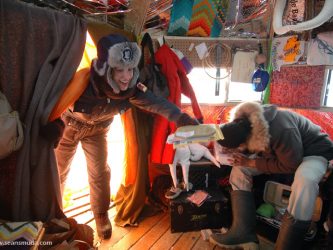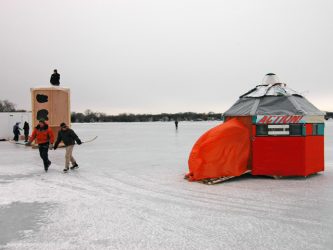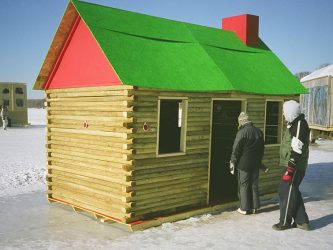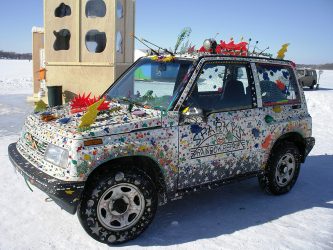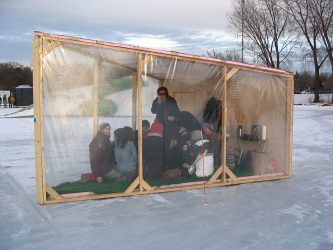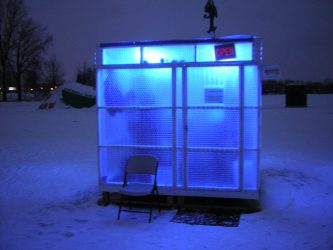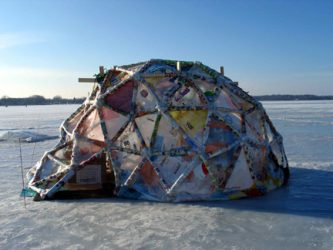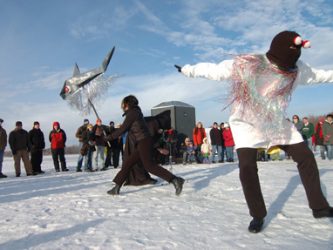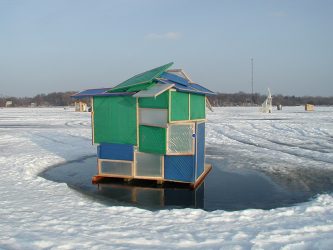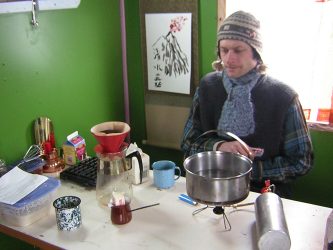 The origins of Art Shanty Projects comes from the inspiration provided by unique ice fishing houses and diverse communities that come together on Minnesota's frozen lakes each winter. Founders saw the potential to create an artists' happening in an extreme environment; to embrace and reinvent a beloved cultural practice; and to encourage personal expression and community engagement through temporary structures and performances. The vision culminated in artists gathering to produce diverse, multi-disciplinary shanties and integrated programming on Medicine Lake.
From its humble beginnings in 2004, Art Shanty Projects flagship program has been the annual home to around 20 structures and interactive exhibits for over 100 artists. The event spent a few years on White Bear Lake before moving to Lake Harriet in 2018. Attendance has risen from approximately 5,000 in 2007 to a record-breaking 40,000 in 2018. The festival welcomes curious locals, regional artists, and visitors from beyond our borders to explore Shanty Village and expand the notions of art.
Erin Lavelle
Artistic Director
Arlo Sombor
Operations Director
Connie Chang
Production Team Co-Lead
Madilynn Garcia
Production Team Co-Lead
Sequoia Hauck
Production Team Co-Lead
scottie hall
Audience Engagement Consultant
Cori Nakamura Lin
Graphic Design – 2020 materials
Andrew Young
Entrance Gate Design & Construction
Art Shanty Projects trustees are guardians of the mission who ensure compliance with legal and financial requirements while also enforcing ethical guidelines. The purpose of the Board is to set general direction for and govern the organization in a manner that fosters positive relationships in the community. Member applications are accepted on a rolling basis. If you are interested in becoming a board member, get more info on board membership or fill out the interest form.
Jeremy Bue
Community Artist
Jason Buranen
Security Architect at
Check Point Software
Adrian Diaz, Jr.
Urban Planner at SEH Inc. and Special Programs Coordinator, La Oportunidad
Catherine Gadient
Training and Development at MHR, Inc.
Danielle Jackson
Communications Director at Minnesota Youth Collective
Alison Kennedy
Certified Occupational Therapy Assistant

Jenny Kriha
Director, Client Partnerships at Versique
Cali Mastny
Community Artist
Leah Monson
Visual Merchandiser, Painter, and Social Practice Artist
Cole Sarar
Writer, Community Artist, & Communications Freelancer
Saulaman Schlegel
Artist, Educator, and Preparator
Sarah Wirth
Sales Executive