About Us
Art Shanty Projects intentionally creates an impermanent art village on Minnesota lake ice amid changing climate and environment. With a spirit of embracing challenges through creativity, we support an ecosystem that inspires everyone to create and participate in art, thrive in winter, and build community.
Our vision for the future is to spark new ideas, encourage the discovery and development of existing artistic skills, and break down the barriers between artist and participant through unexpected encounters with a vibrant artistic village. We reinterpret traditions that sustain communities through winter to forge new pathways of connectedness using art to shape a world where people and planet are respected, healthy, and thriving. We strive for a community without hierarchy. Instead, we work to share power and resources. We celebrate the skills and unique talents each individual brings to the project and aspire to compensate people fairly for their labor. Artists create the shanties, performances, and art actions of their imaginations, not limited by access to resources. We build accessibility into the fabric of how we do art and we work to remove all barriers of access for participants. We demonstrate a deep commitment to social, racial, gender, and economic justice through our actions, processes, and program. We actively work toward zero waste, sustainable gatherings. Material resources are consciously chosen and sourced, reused, repurposed, and recycled. Our people power continues to be useful throughout the year. Our vision for the future is fueled by joy and creative celebration.
Nurture participatory art-making experiences and provide a platform to create art while breaking down the distinction between artist and participant.
Challenge status quo systems through our processes with a specific desire to recognize the redistribution of wealth and resources as critical to our community's success.
Move in the world with the values of connection and interconnectedness, and with a goal of strengthening our interdependence within our communities.
Create more possibilities by sharing resources and centering an attitude of abundance in our communications, actions, and ideals.
Be a beacon that draws individuals and groups together through our work, shares its resources and light outward, and fosters community partnerships and relationships.
Manifest environmental stewardship as an expanded understanding of our place within the ecosystem and as a caring and nurturing voice for the environment.
Weave accessibility into our work as an invitation for creativity, and build accessibility into the fabric of how we do art and what we expect of our community, inclusive of ourselves.
Demonstrate a deep commitment to social, racial, gender, and economic justice, and actively work to identify and remove the barriers and challenges that historically marginalized groups face in accessing community art, gatherings, and winter activities
Welcome diverse lived experiences not traditionally found within ASP to our decision-making tables and make room for more racial, ethnic, gender, sexual, and cultural diversity and ambiguity, with an ultimate goal to decenter the historic whiteness found in the organization and communities at large.
Sustain and contribute to a culture of vigilant review and revision in our language, plans, policies, procedures, and goals.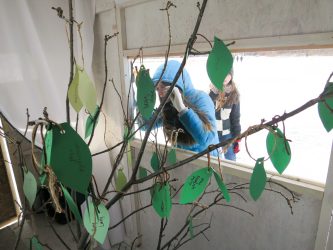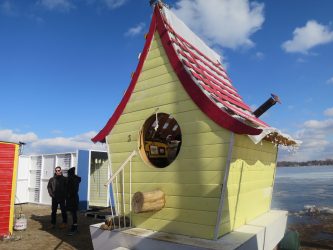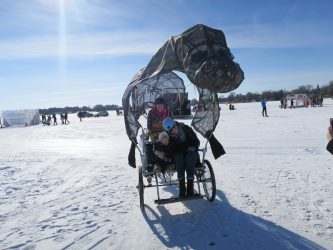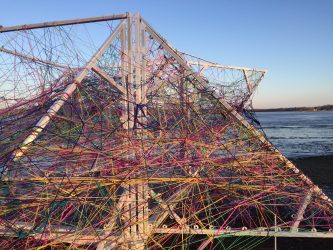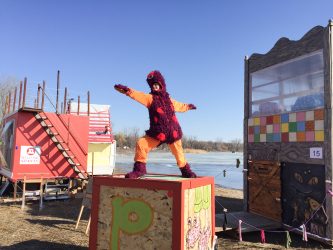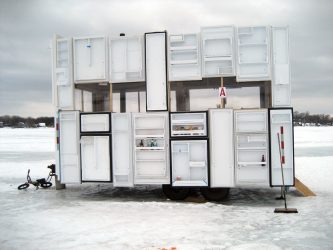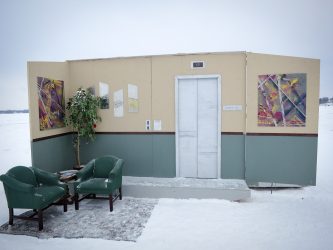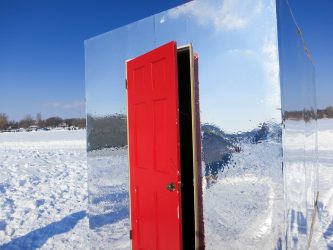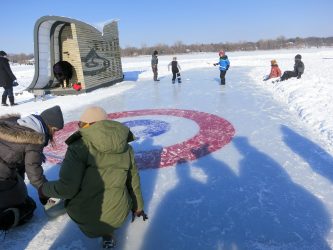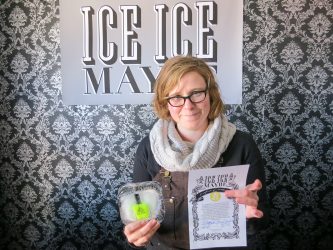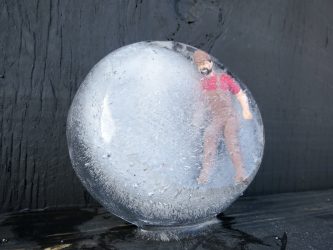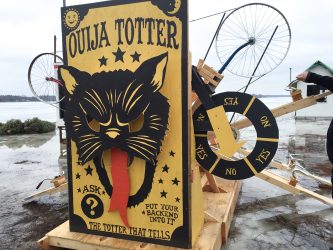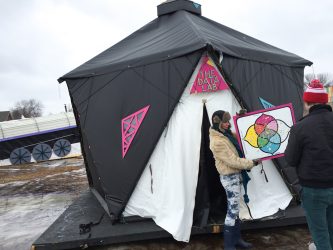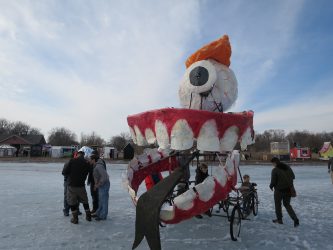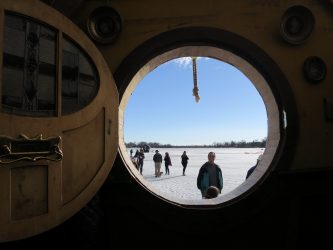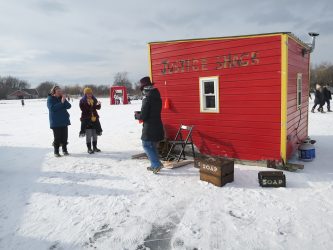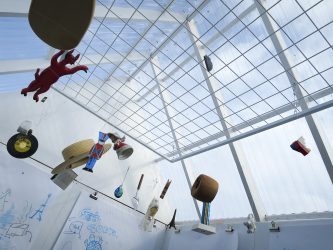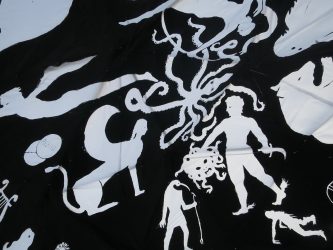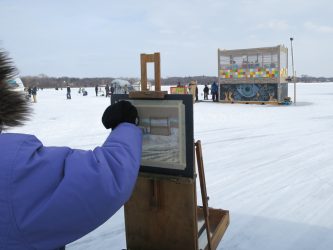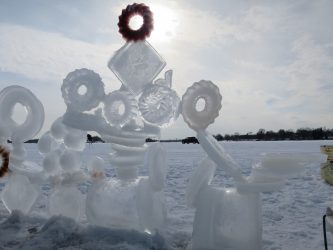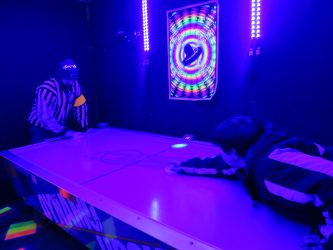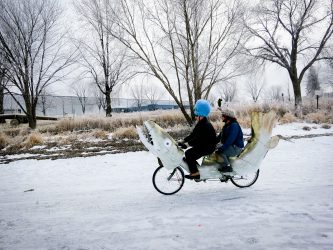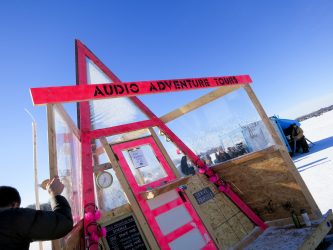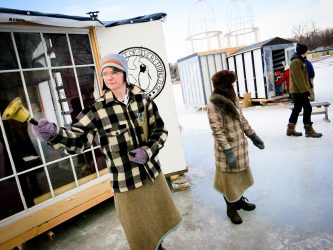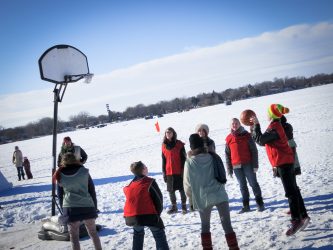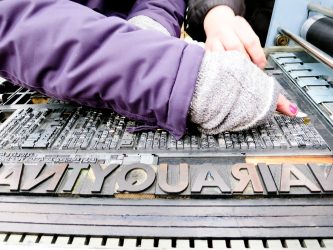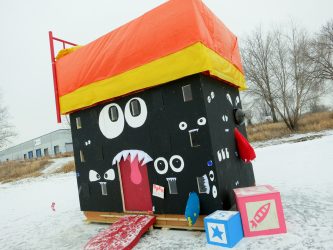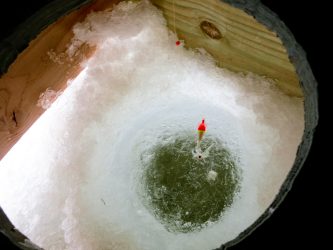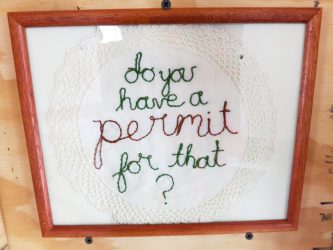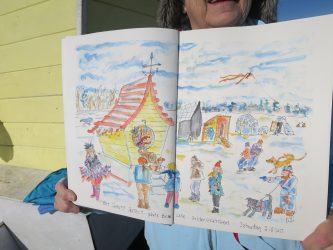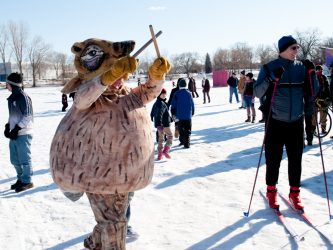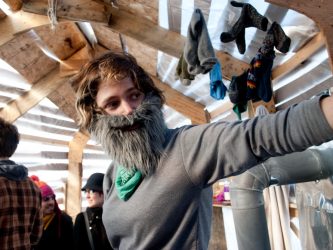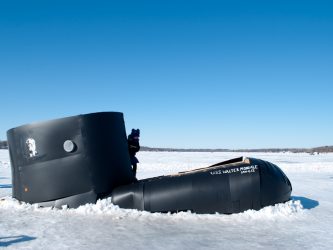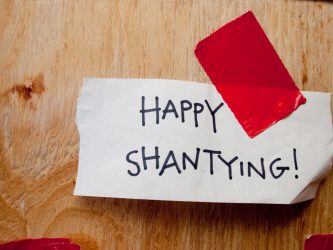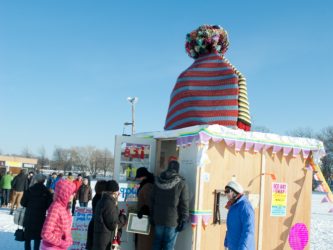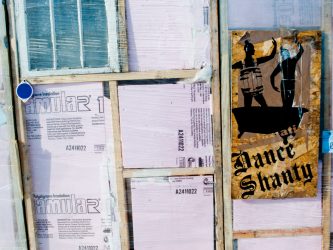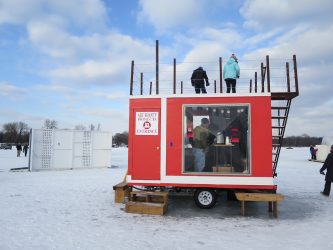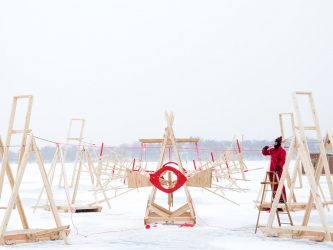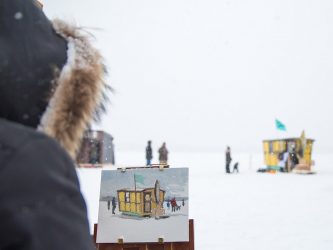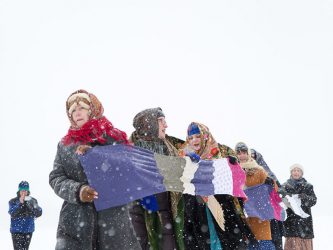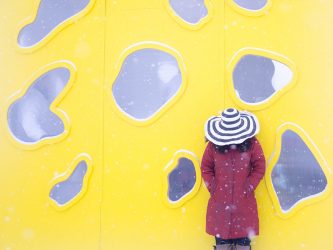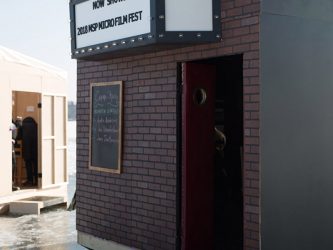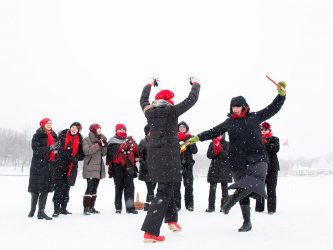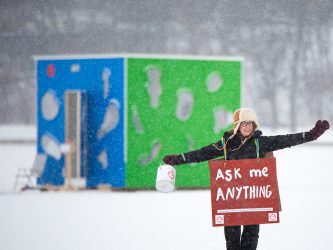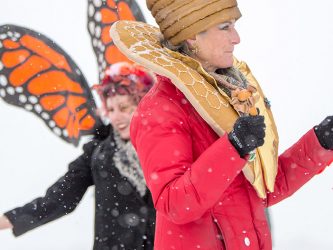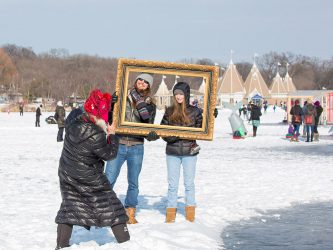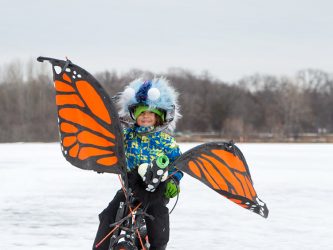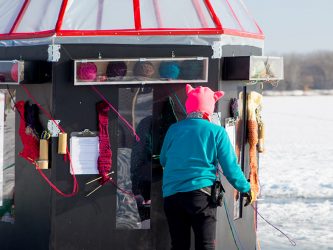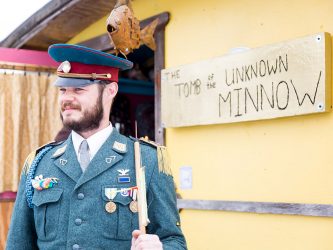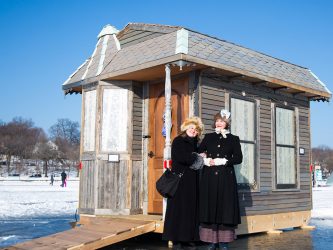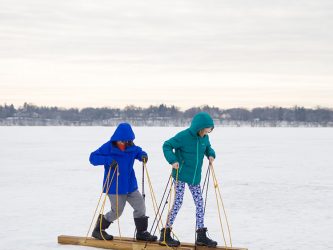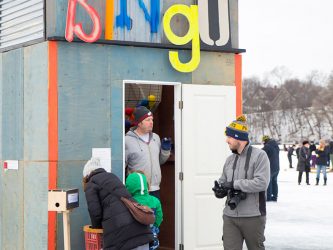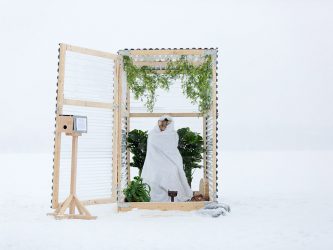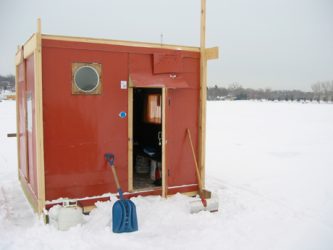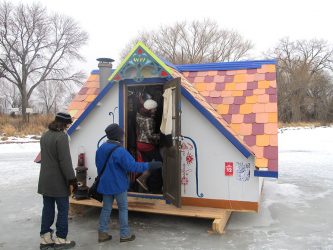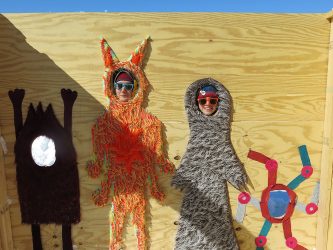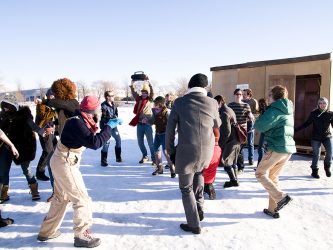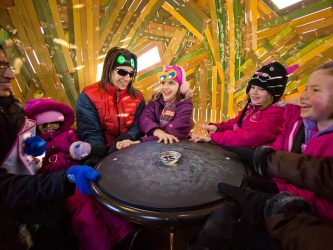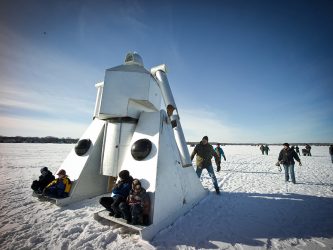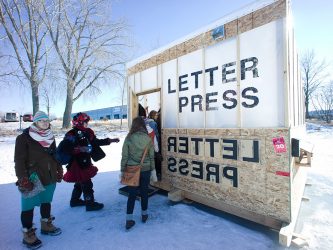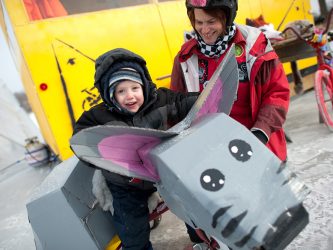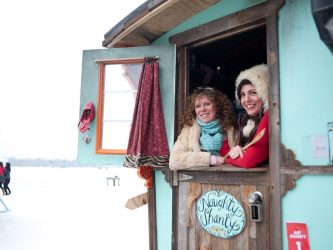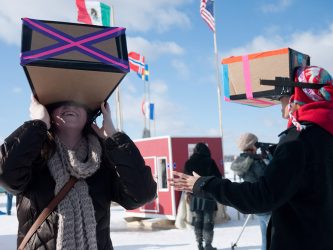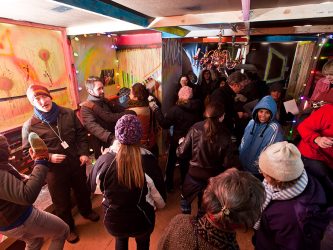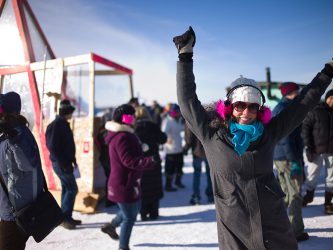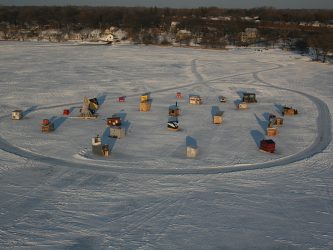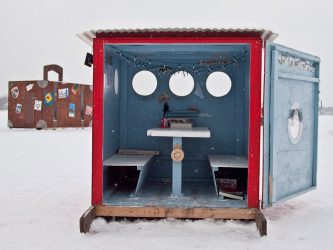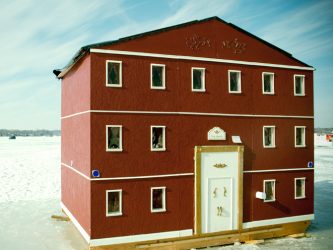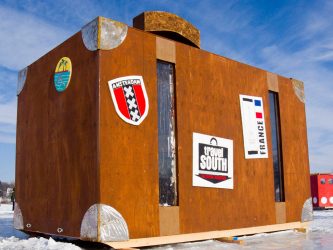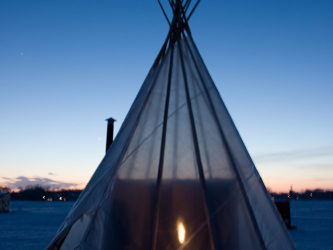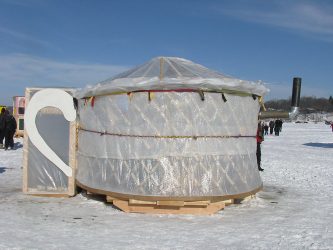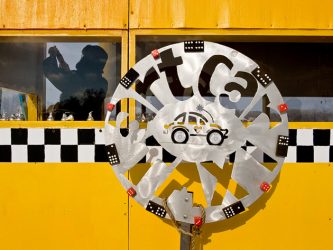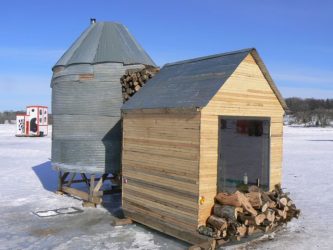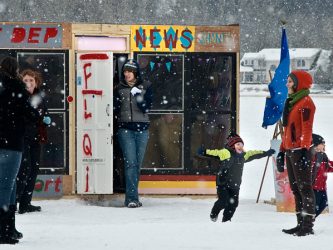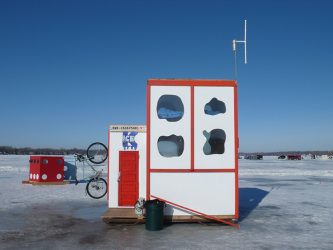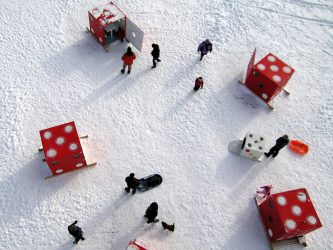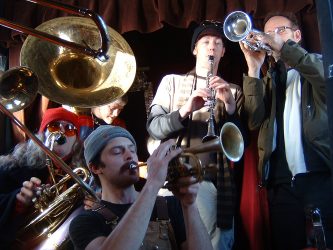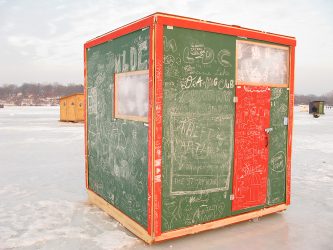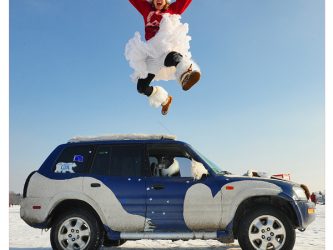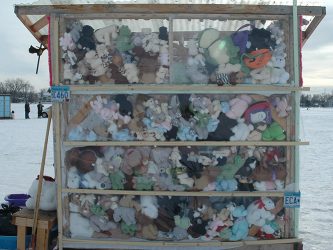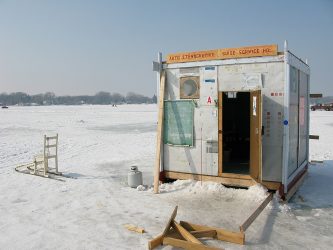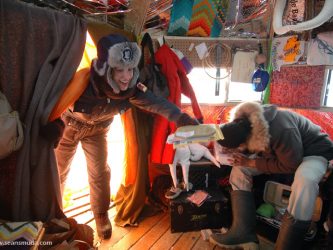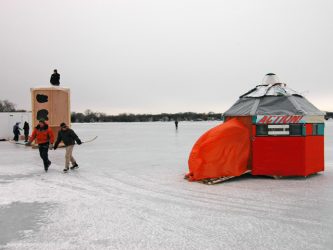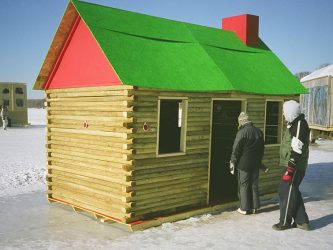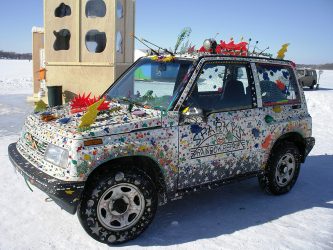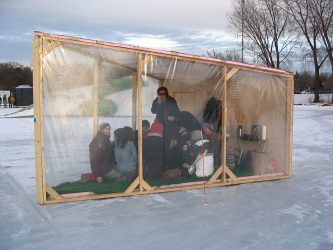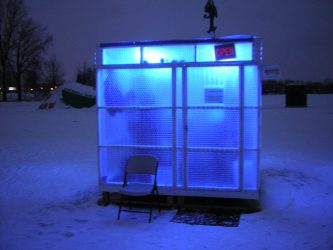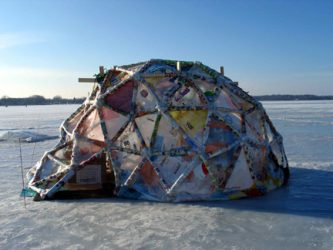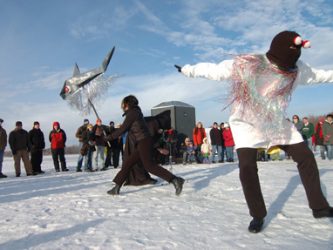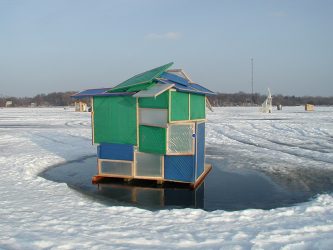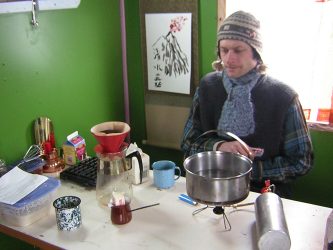 The origins of Art Shanty Projects comes from the inspiration provided by unique ice fishing houses and diverse communities that come together on Minnesota's frozen lakes each winter. Founders saw the potential to create an artists' happening in an extreme environment; to embrace and reinvent a beloved cultural practice; and to encourage personal expression and community engagement through temporary structures and performances. The vision culminated in artists gathering to produce diverse, multi-disciplinary shanties and integrated programming on Medicine Lake.
From its humble beginnings in 2004, Art Shanty Projects flagship program has been the annual home to around 20 structures and interactive exhibits for over 100 artists. The event spent a few years on White Bear Lake before moving to Lake Harriet in 2018. Attendance has risen from approximately 5,000 in 2007 to a record-breaking 40,000 in 2018. The festival welcomes curious locals, regional artists, and visitors from beyond our borders to explore Shanty Village and expand the notions of art.
Erin Lavelle
Artistic Director
Kerri Jamison
Operations Director
Tori Breen
Production Team Co-Lead
Madilynn Garcia
Production Team Co-Lead
Sequoia Hauck
Production Team Co-Lead
Pamela Vázquez Torres
Production Team Co-Lead
Art Shanty Projects trustees are guardians of the mission who ensure compliance with legal and financial requirements while also enforcing ethical guidelines. The purpose of the Board is to set general direction for and govern the organization in a manner that fosters positive relationships in the community. Member applications are accepted on a rolling basis. If you are interested in becoming a board member, get more info on board membership or fill out the interest form.
Jeremy Bue
Community Artist
Adrian Diaz, Jr.
Urban Planner at SEH Inc. and Special Programs Coordinator, La Oportunidad
Danielle Jackson
Communications Director at Minnesota Youth Collective
Alison Kennedy
Certified Occupational Therapy Assistant
Jenny Kriha
Director, Client Partnerships at Versique
Cali Mastny
Community Artist
Leah Monson
Visual Merchandiser, Painter, and Social Practice Artist
Cole Sarar
Writer, Community Artist, & Communications Freelancer
Saulaman Schlegel
Artist, Educator, and Preparator
Sarah Wirth
Sales Executive