Archives
Cruise down memory lane and explore all the exciting frozen fun from past years!
Art Shanty Projects was founded in by two artists taking inspiration from ice-fishing houses and pop-up communities that come together on Minnesota's frozen lakes each winter. They saw potential to create an artists' happening in an extreme environment; to embrace and reinvent a beloved cultural practice; and to encourage personal expression and community engagement through temporary structures and performances. This culminated in artists gathering to produce multi-disciplinary shanties and integrated programming on Medicine Lake.
Art Shanty Projects has since shifted lake sites and grown to become a (mostly) annual event. Attendance has risen from 5,000 in 2007 to more than 28,000 in 2022. The festival welcomes curious locals, regional artists, and visitors from beyond our borders to explore the "shanty village," a one-of-a-kind art experience. Tens of thousands emerge to face subzero temperatures, deep snowfall, wind and even rain to experience this uniquely Minnesotan event.
Thank you for visiting us this winter for Art Shanty Projects: Plan Beach in South Minneapolis! We were delighted to welcome grown adults and kids of all ages to play / learn / grow / laugh / smile / sing / groove / gather with us in the Art Shanty village.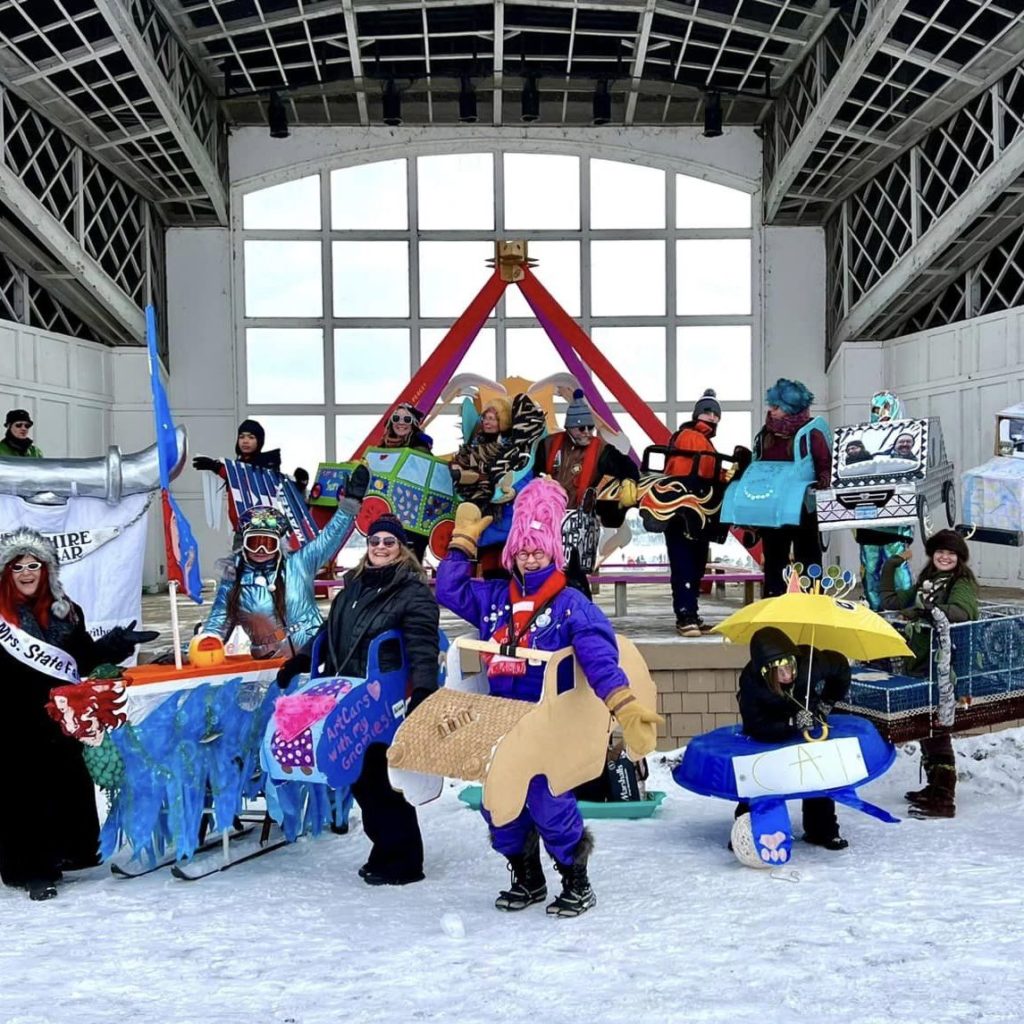 ASP continues to be ambitious in our desire to connect with our community and with the environment. This year we embraced all the things that came at us. We built community, encouraged sustainability, and took safety into account. We are proud to continue providing a vibrant space for artists and visitors to eagerly exchange with one another during the isolating months of winter (oh, and also during a pandemic…).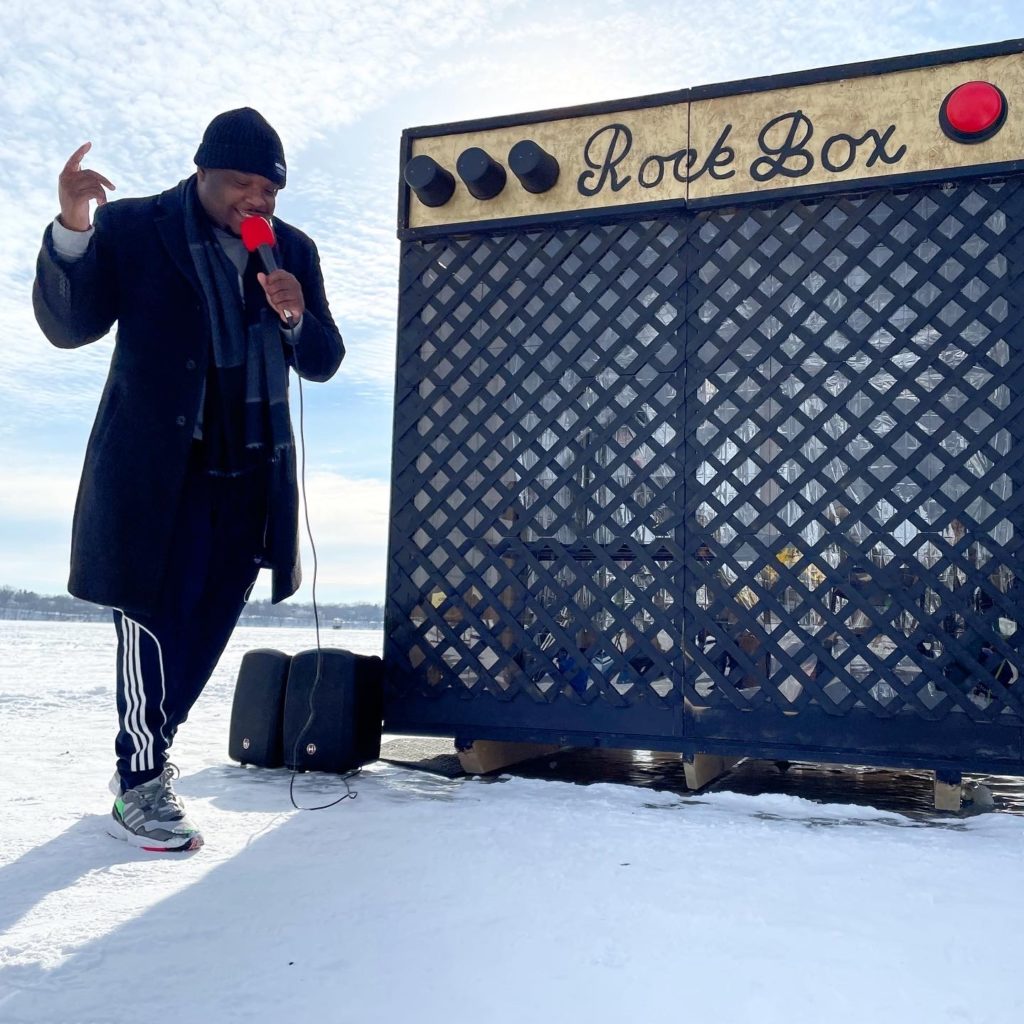 We had 22 shanties and 12 performance groups this year, featuring more than 100 artists. Nearly half of the artist teams were new to the shanties, and several individual artists reported that they had never been on a frozen lake before!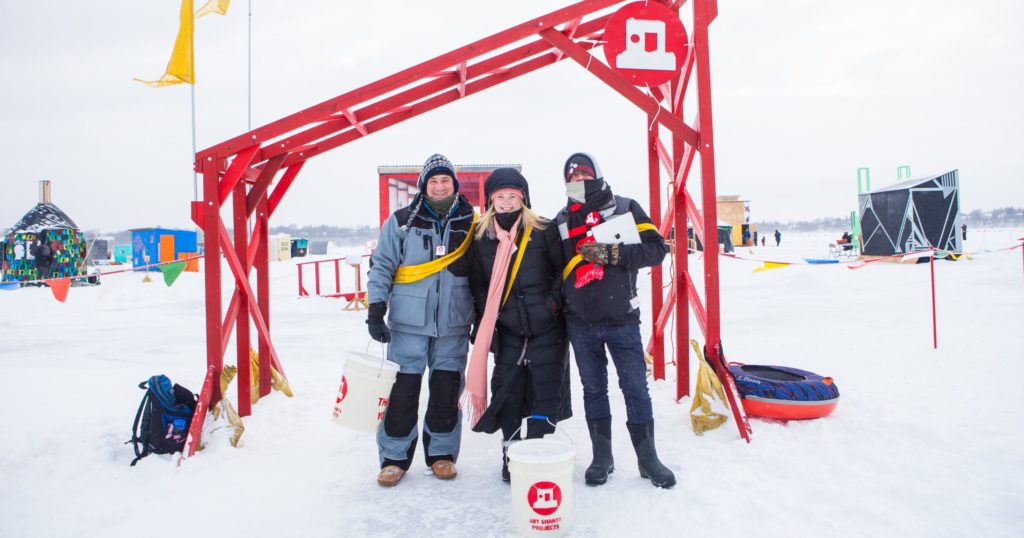 More archival content from way back to our founding in 2004 is coming soon! Stay tuned, Shanty fans!