2023 Shanty Pre-Season Spectacular!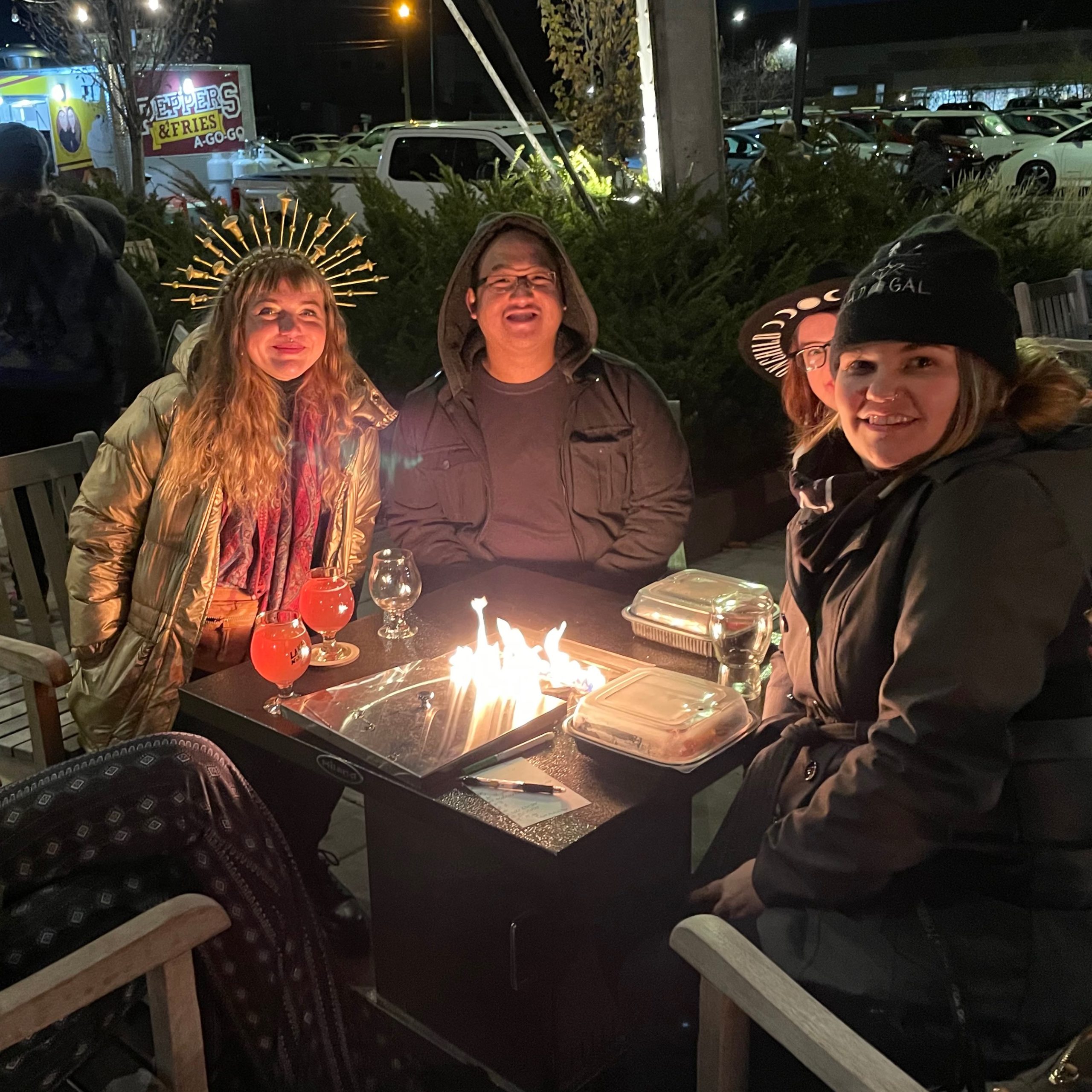 Let's get ready for Shanty Season!
Join us for a party on the patio at LAKE MONSTER featuring PRIZES! POTATOES! TRIVIA! AND MORE!
Wednesday, November 16 from 6-8pm
Bring your friends! 2023 Members drink free and are eligible to win prizes! (join or renew today!)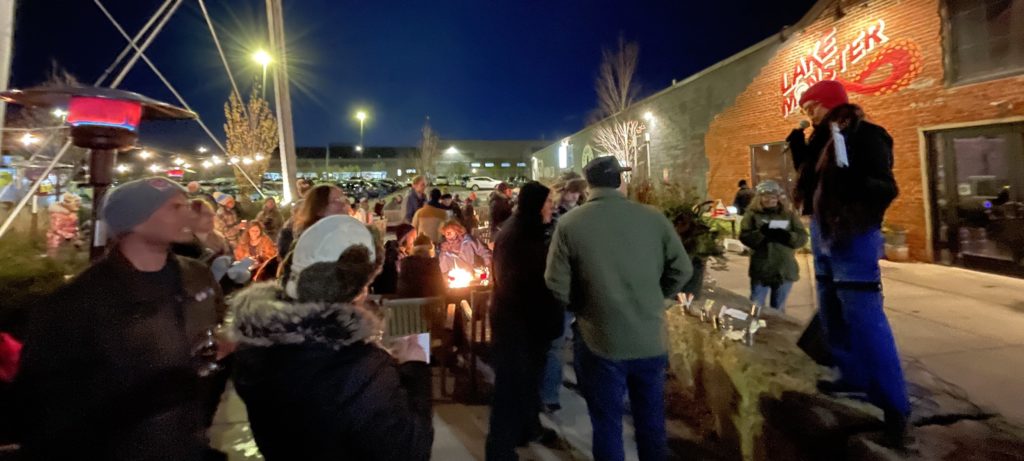 The crowd playing trivia at last year's shindig. Photo courtesy ASP board/staff.
YES, the party is in coordination with Give to the Max Day!
YES, you should BUNDLE UP in your most SHANTASTIC OUTFIT to start training for real winter temps and for a chance to *WIN A BIG PRIZE!
YES, 2023 shanty season members get FREE TAPS and a chance to win other fabulous PRIZES* 
(so, YES, you should support the 2023 festival with a gift of $24 or more, either in advance or at the event! Thanks if you already did!)
YES, EVERYONE is invited to enjoy a hot potato bar and shanty-specific TRIVIA!
YES, we've got you covered if you're sober, GF, and/or living your best plant-based life!
YES, WE ARE EXCITED TO SEE YOU!
*there will be many surprise prizes awarded for trivia and general shantastic spirit! The GRAND PRIZE winner (most shantastic outfit) will receive a shiny orange kicksled from Brave the Snow. Take it home with you that night and get practicing so you can ride it to the shanties!
Left: our grand prize winner from the 2022 event celebrates in her shiny pink snowsuit while the announcers describe the prize she won. Right: overview image of a kicksled, which is the grand prize at the party this year! Actual prize kicksled is orange (not brown, as pictured). Images courtesy ASP staff/board and Brave the Snow.