Art in the public sphere is essential!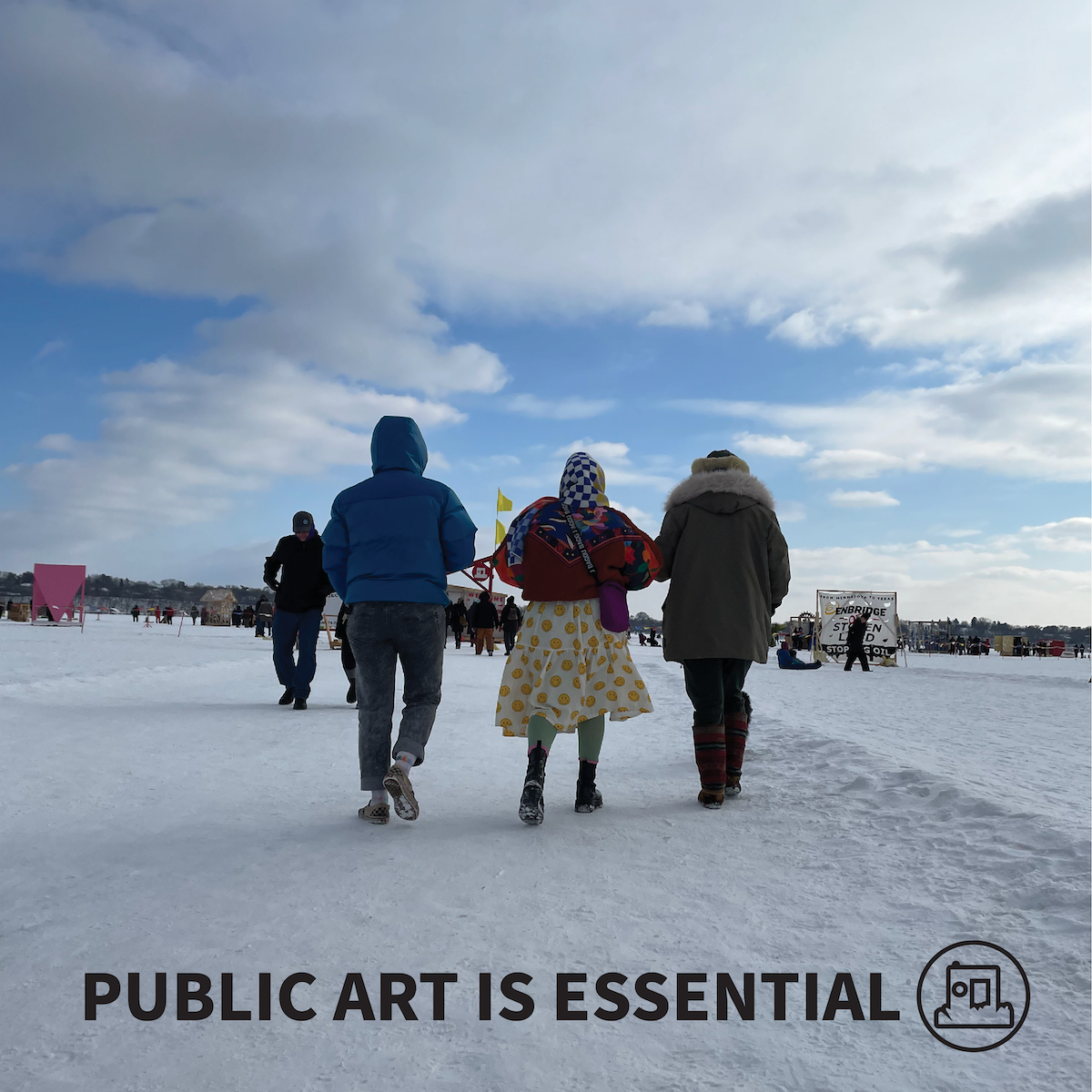 In this giving season (and on Give to the Max Day) we invite you to celebrate the human connections that are formed in creative community, in winter, in our beloved city, at Art Shanties. Please support us with a tax-deductible donation towards our 2023 program! Our community event is community funded. The radical generosity of many helps make it possible for all. 
If you've already made a gift this year, we thank you. And we invite you to share this message with someone you love!
Last year we returned to our on-ice programming after a pandemic pause (but while the pandemic was still peak pandemic-ing…hello omicron!). One shanty artist summed up the experience most spectacularly in their post-program survey quote: 
"Art Shanties 2022 was like a group polar plunge while wearing glitter tutus; a slightly insane and dazzling experiment in thickening communal connections as collective immunity against the harshness of winter and the real insanity of our shared pandemic/climate crisis reality."
We heard from hundreds of survey respondents – visitors, artists, staff, volunteers – indicating how significant their experience at Art Shanties was, how critical it was to both personal and communal mental health, and how grateful they were that we held one another with care in our efforts to provide artists with a platform and host a crowd of 28,000+ visitors, safely.
Help make ART, ON ICE, IN PUBLIC happen again! 
Many thanks for your consideration,
Erin & Kerri on behalf of the entire Art Shanty staff and board