DONATE to the FREE STORY SHANTY!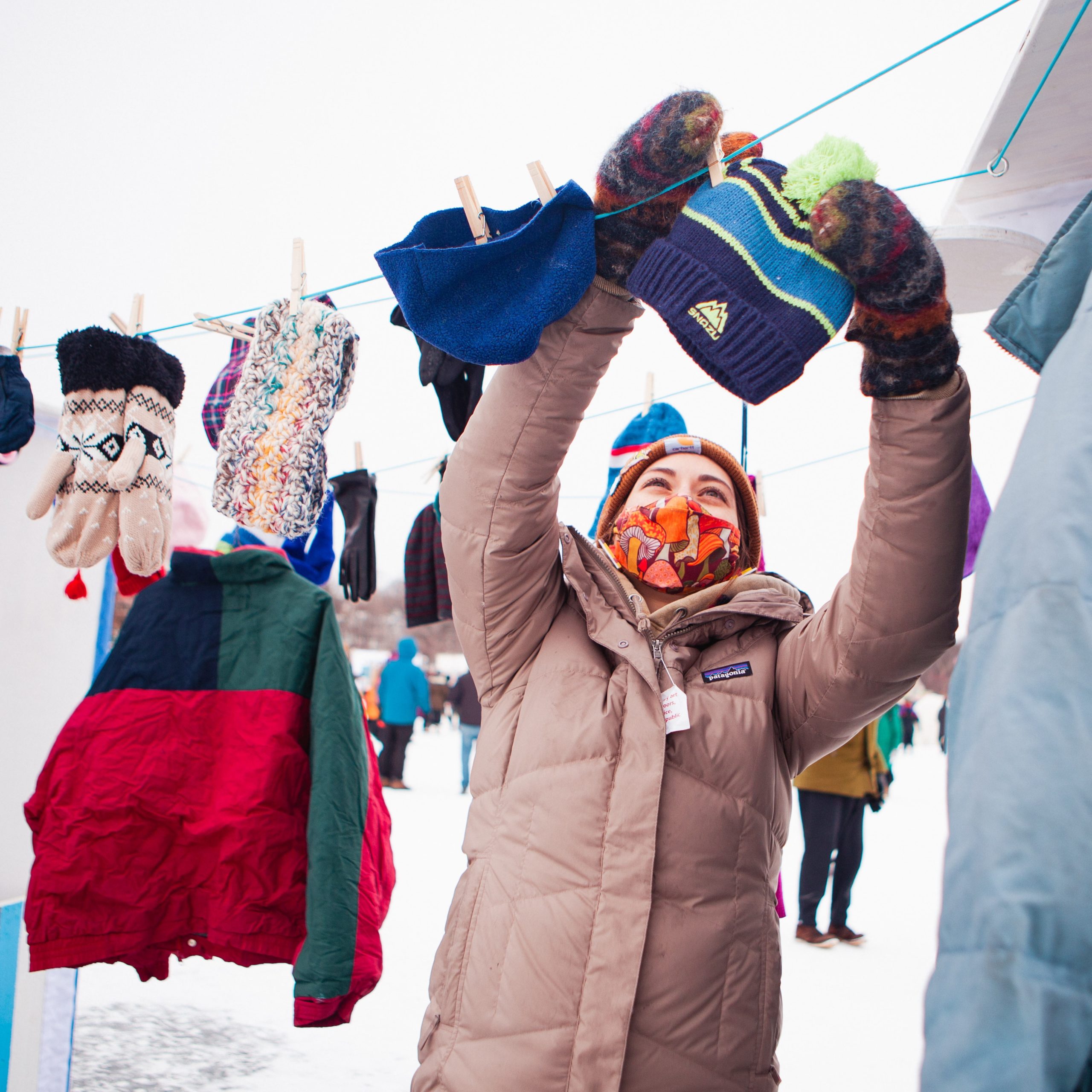 The Free Store Shanty will be back at the Art Shanty Projects this year and we need your help to refill the winter wardrobe!
Here's a message from the Shanty Friends Supergroup (the caretakers of this open air public closet):
Last year visitors to the village on ice took home altogether over 10 large totes of clothing—mittens, hats, scarves, coats, jackets, vests, snow pants, boots, and even snowsuits! This year we want to continue the tradition of accessibility and help keep the festival a little warmer and especially fashionable. 
We love natural fibers and we love unique finds- but we'll accept any practical winter items in clean and like-new shape. If you have donations for the Free Store Shanty there are conveniently two drop-off sites, one in Minneapolis and one in St. Paul.
St. Paul Drop Site: 907 Hyacinth Ave E, St. Paul, MN, 55106
Please put clothes in the bin labeled "Free Store" inside of the wooden fence. Thanks!
Minneapolis Drop Site: 3333 21st Ave S, Minneapolis, MN, 55407
Walk around back toward the garage (or pull up in the alley) and you'll see an old art shanty (shout out IDEA shanty peeps!) Place your clothes inside the plastic bins therein.
Thank you in advance!!