The most delicious way to support Art Shanty Projects is here!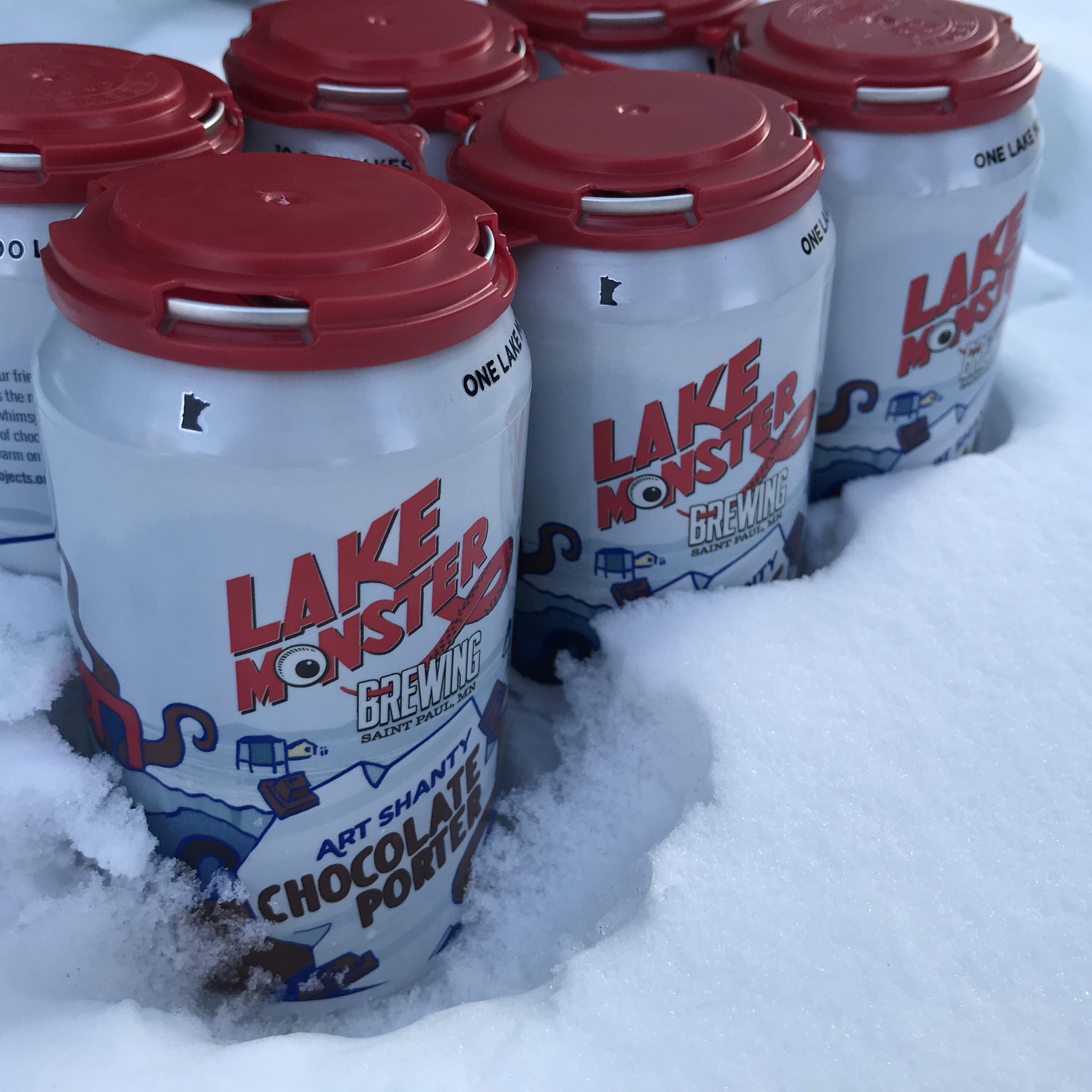 We are delighted to announce an exciting new collaboration with Lake Monster Brewing!

The local Saint Paul brewery has created a limited-edition beer in our honor — the Art Shanty Chocolate Porter — which will be available at the Lake Monster taproom, in bars, and at liquor stores beginning in December as six-pack cans. A portion of each sale of Art Shanty Chocolate Porter will benefit Art Shanty Projects.
"When thinking about a beer for the Art Shanty Projects, we wanted to evoke the feeling of drinking hot chocolate after coming in from the cold, without making a beer that was overly sweet or filling," says Lake Monster Brewmaster Matt Lange. "Adding the raw chocolate to a classic porter was the perfect vehicle for these flavors."
We're grateful to have this collaboration with Lake Monster – of course they're the perfect partner thematically, and in terms of their community spirit. We're especially delighted by this custom beer that supports and celebrates our unique artistic programming. This is a big deal for everyone involved!
As a sponsor, Lake Monster will also be supporting Art Shanty Projects by hosting events, offering taproom specials to Art Shanty Projects members (join our membership program today to get these excellent perks!), and selling co-branded merchandise with shared profits.
We extend many, many thanks to Lake Monster for their enthusiasm and support — and we hope everyone will go out and try some Art Shanty Chocolate Porter!