Let's launch our membership campaign!

Dear winter-loving friends,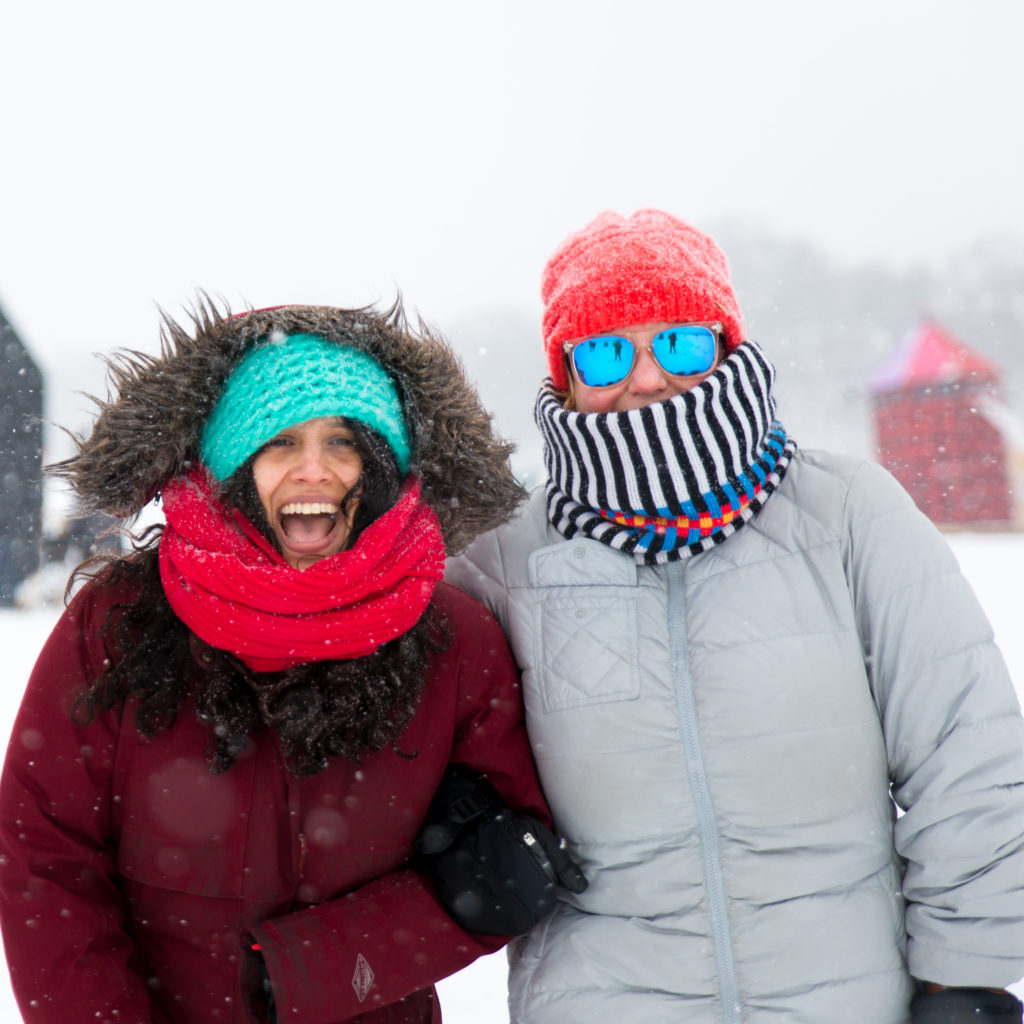 There's something magical that happens as you trek across the frozen lake and approach the Art Shanty village: that wide-eyed smile that emerges when you notice people walking into the mouth of a whale, or feel the breeze from a monarch butterfly bicycle zipping past, or hear the giddy laughter of grown-ups on swings that power an undulating kinetic sculpture. If Art Shanty Projects is an important part of your winter, then you know that smile well.
What I love about this is the reminder that we get to choose what kind of winter we want. At Art Shanty Projects we choose to create a delightful, joy-filled winter that gets folks outside and interacting with artists and their wild creations! If this is the kind of winter you want to celebrate with your family, your friends, your community, then we need you.
I hope you'll make a difference today by renewing your membership – or joining for the first time! Combined contributions from our community members have the power to make winter fun for 40,000 people. And, by becoming a member you'll also get perks and invitations to special events. In fact, to launch our membership campaign we'd love to see you on Monday, October 28 at Lake Monster Brewing from 6-9pm. It's an effort to reconnect and re-energize as we prepare for another art-filled winter, and to celebrate our impending engagement on the ice! Admission to the party is the cost of a membership — you can sign up in advance through Patreon (if you want to give monthly) or GiveMN (which also accommodates one-time gifts), or initiate your membership in person at the door.
Thank you for being a part of the Art Shanty community! I look forward to meeting you at our upcoming member events and on the ice.
VISIT OUR MEMBER PAGE FOR MORE INFO!
With gratitude,
Erin Lavelle
Artistic Director