Swag Spotlight: Bandanas + Totes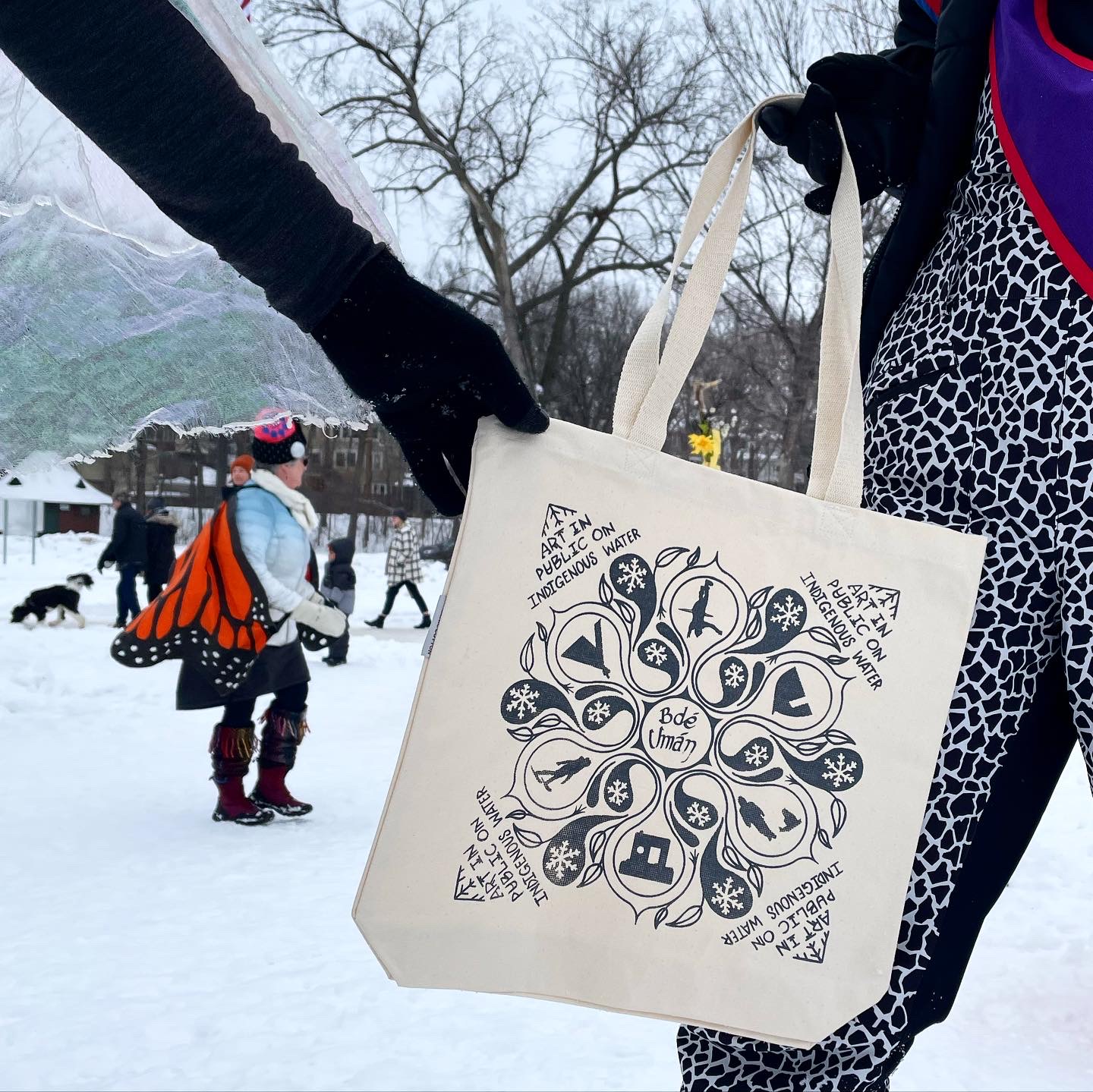 We have another collab this year from Bayou and Skoden Studio! These artist-designed, hand-printed bandanas and tote bags celebrate indigenous water and public space. Even with Plan Beach, we're interacting with the lake, the ice, and the snow (you can't have a beach without water after all).
Show your love for local artists + support your favorite winter festival by sporting these gems! They're available at the Welcome Shanty during festival hours. TWENTY bucks / pop!
Read more about the makers below.
The artist team behind the bandanas and totes: Bayou (design) and Courtney (printing). Photos courtesy the artists.
Bayou Bay (born name Donald Thomas) (he/they/stardust pronouns)
Bayou is a mixed-media artist and designer based in the Twin Cities on the occupied lands of the Dakota & Anishinaabe peoples. He creates murals, art installations, digital illustrations, woodwork, and works as a teaching artist. Bayou's work embodies themes of nature from the micro to the cosmic, black and collective liberation, healing trauma, time, portals, geometry, setting intentions for affirmations, asking questions, symbols, and identity exploration. HaHa Wakpa (the Mississippi River) has been a major influence in his life and has made water a defining theme in his work. 
Courtney Cochran (she/her) of Skoden Studio
Courtney Cochran is an Anishinaabe multidisciplinary artist, filmmaker, and community organizer based in Minneapolis. Her work often addresses social justice movements, connection to community and to culture, self-exploration, healing, and joy. Her goal is to be a good relative and ancestor one day, and collectively build and strengthen relationships that extend past any project timeline.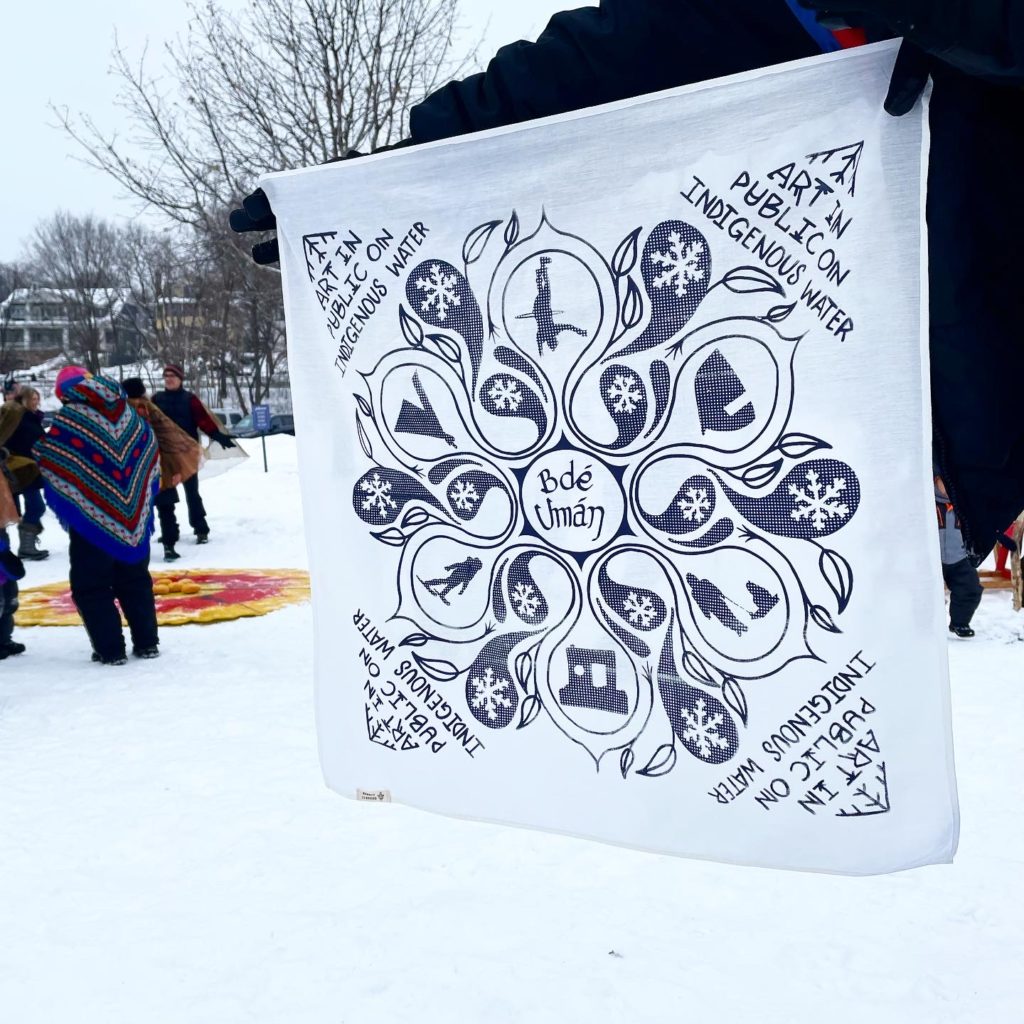 A person holds a bandana in the breeze at Art Shanty Projects while people dance in the background. Photo: ASP staff