Shanties shift to PLAN BEACH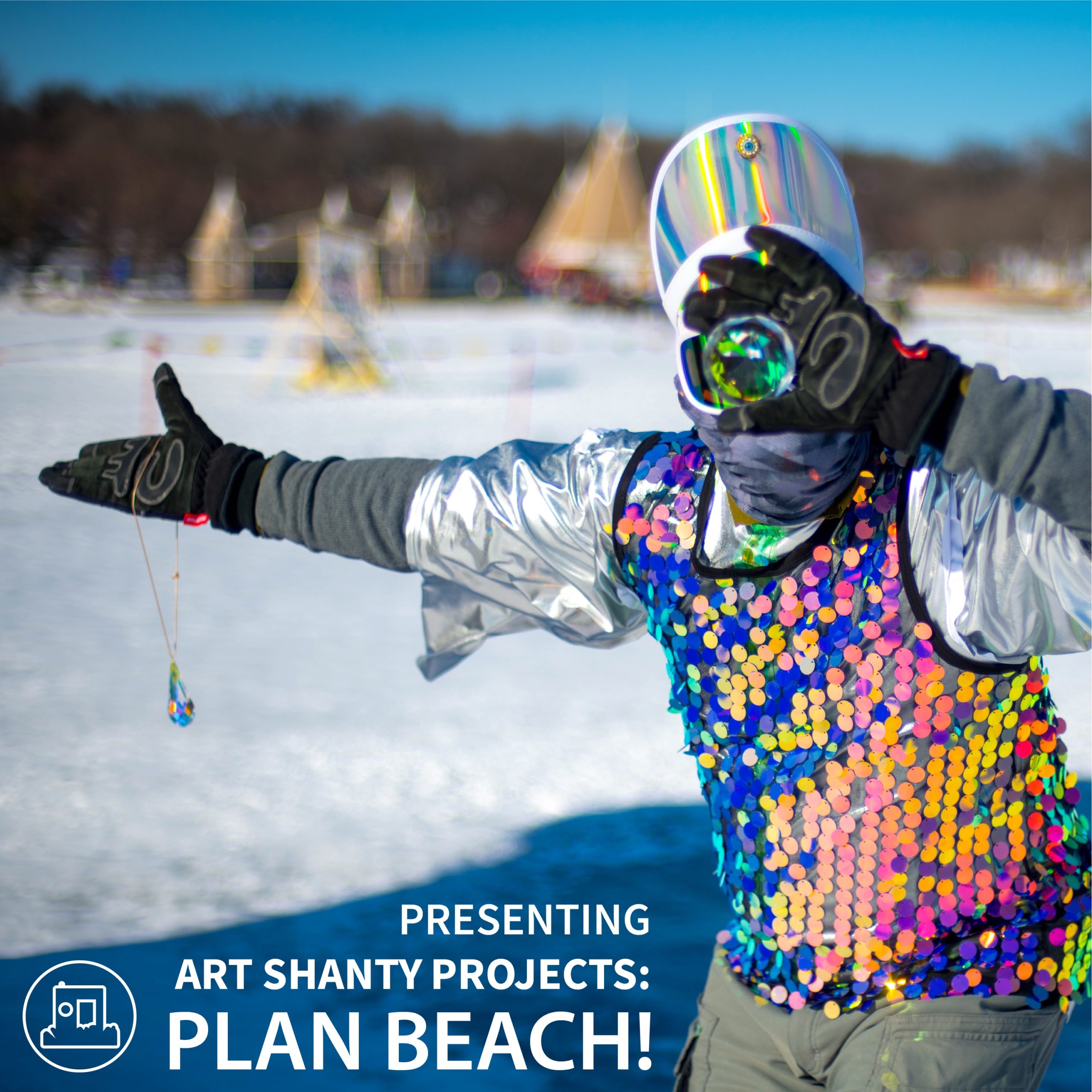 Dear community, 
We wanted you to be the first to know: due to rapidly deteriorating ice, we are initiating PLAN BEACH!
We started off the new year celebrating 13" of good, clear ice. Unfortunately the recent snowstorm created a warm cozy blanket over the whole lake, acting as insulation. That, paired with the warming temperatures, caused a deep slush to form on top, and the clear ice has been reduced to 6" at the site where our village should be.  While 4" of ice is needed for walking on the lake, we need 10" to operate safely with crowds and structures.  We certainly hold some disappointment in the situation, but this was an easy decision to make. We take safety seriously and the conditions and forecast are not promising. We cannot control these circumstances, so we respond to them creatively!
We discussed this with artists & performers last night, and will move forward with installing their projects this weekend. We open to the public January 21 as planned, but on land!

We hope you will join us for an ALL-NEW way of experiencing Art Shanty Projects: shanties and performances nestled along meandering paths through the Bandshell park, along the lakeshore, and in the snowy picnic grounds. It's in our heart and mission to be a temporary, flexible, adaptable community. We openly respond to winter and its changing nature. We are positioned to do this new format well (and we have been holding a plan for this scenario in our back pocket since 2019, just in case!!).
We are energized by the positive attitude of staff, board members, and artists and we are confident that the shanty community will skillfully adjust to a new environment and make the same dazzling, satisfying, joyful, shantastic, community-based public art that we are proud of.
We invite you to come out and have a new kind of adventure with us.  More details to come, including a new map and any changes to amenities. In the meantime, we're off to begin installing projects!
Thank you so much for your support of our artists and performers.
Sending love to everyone across the shantyverse!

On behalf of everyone at Art Shanty Projects,
Erin Lavelle
Artistic Director
Kerri Jamison
Operations Director
Art Shanty Projects will be instituting PLAN BEACH near the shore of Bdé Umáŋ / Lake Harriet January 21 – February 12, 2023. Join us in the Bandshell Park for a new shantastic adventure. Suggested donation $10-20. Give what is meaningful to you. All are welcome, no one turned away! Members keep their mittens on at the gate AND are invited to special nighttime parties – sign up today!