Meet our Production Team!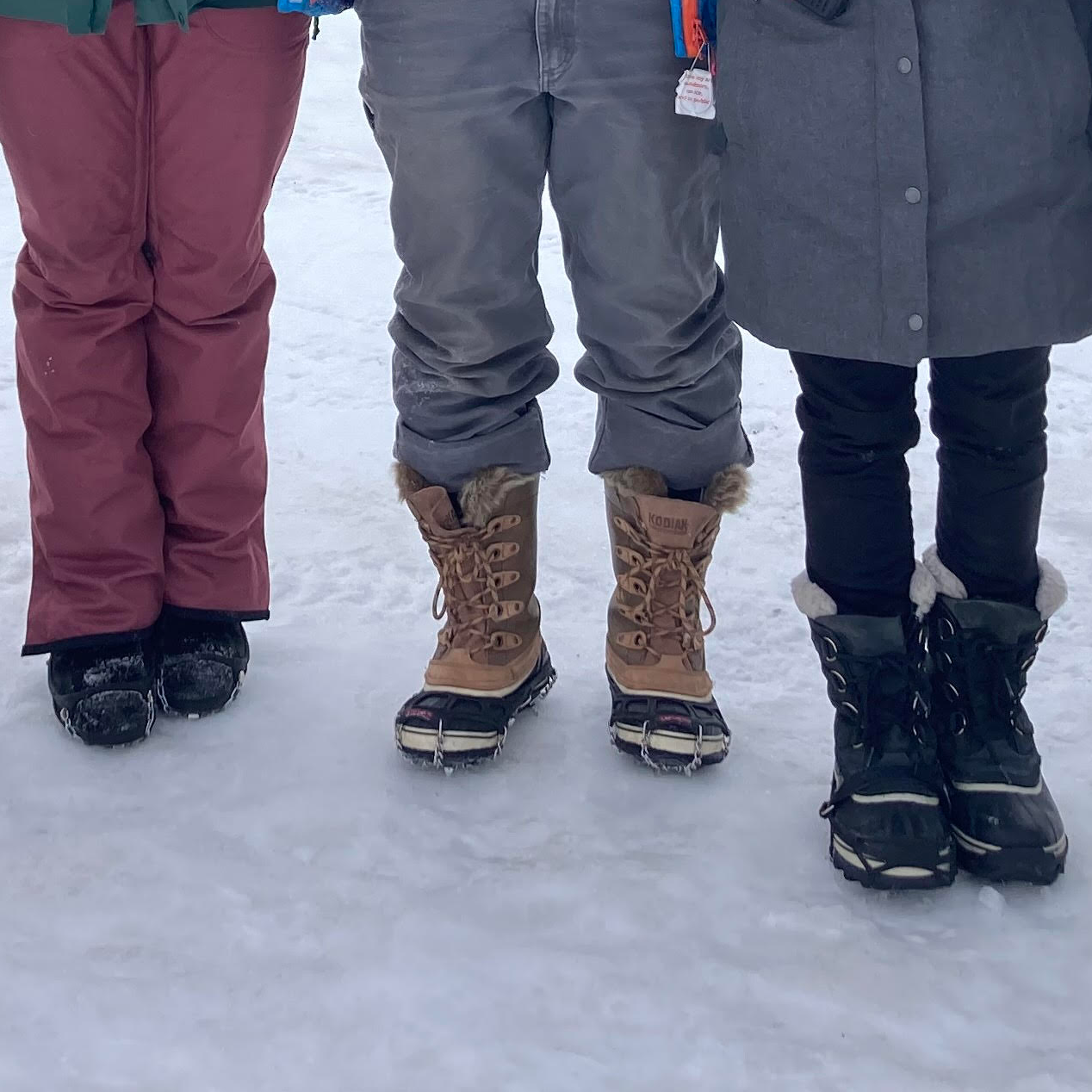 We're DELIGHTED to introduce our 2023 Production Team to you: Angie, Alex, Sydney and Pamela!
It takes a dedicated team to host 200 artists and 28,000+ visitors on the ice, and we're confident this crew will shine. Together they have a mix of incredible creative problem solving skills and an attitude of generosity, care and enthusiasm. We love them!
Do you like having hot food and drinks at the shanties? A place to put your waste (food / human / pet / or otherwise)? Friendly volunteers and plowed paths to help navigate? Are you comforted by the fact that we do ice safety checks daily, have medics and are prepared for emergencies? Do you use or appreciate our accessibility amenities and services (ramps, ASL, audio description)? Well, you can thank the producers for planning all of that!!!
They also support artists and performers throughout the production process, do some heavy lifting for load-in, set up and strike the village daily, and jump into action when anything unexpected arises. 
Read all about them below! Say hi to them when you see them in person during the program (if they don't say hi to you first)! 
Angie Courchaine (they/them) is a community-based artist and teacher living and working in South Minneapolis. They enjoy working on collaborative projects, usually using their skills in visual arts, puppetry, and movement.  Angie has a long history with In the Heart of the Beast's May Day Parade, the BareBones Halloween Extravaganza, and the Hijinks Stilt Collective (fka Chicks on Sticks), and is a co-founder of Pinwheel Arts and Movement Studio.  They co-created the Star Lite, Star Brite and Texture Garden Shanties, and are excited to be able to use that experience to help newer artists this year.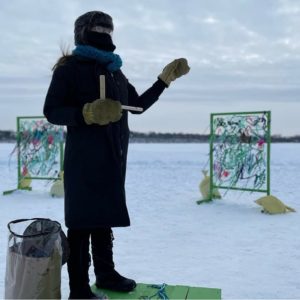 Alex Eninsche (she/her) is a two-time past shanty artist, regular volunteer for the festival, and one time jury member, now excited to be heading up her first winter on the Production Team. She moved to Minneapolis from her home state of Michigan and has spent the last decade immersed in the architecture and design community here.  She has worked for architecture firms, regularly volunteers with Barebones Puppets and Northern Spark, and has taught Product Design at UMN. Always on the hunt for spontaneity and joyous communities, she thinks Art Shanty Projects brings the best of those two passions out on the ice!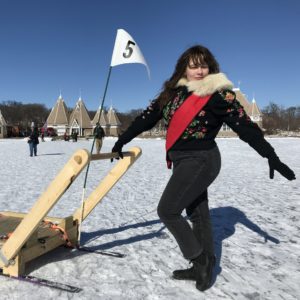 Sydney Petersen (they/them), soup enthusiast, visual artist and producer from Seattle, had their first encounter with the Art Shanties on White Bear Lake while taking a media class at Macalester. The delight of the whimsical and artistically minded community found at sub freezing temps has lured Sydney back year after year in varying capacities—as a volunteer, as part of the Free Store Shanty Crew, and as the back half of Lady Bear. This year, they are looking forward to being part of the production team to bring shantastic art to the public, and to supporting the artists along the way!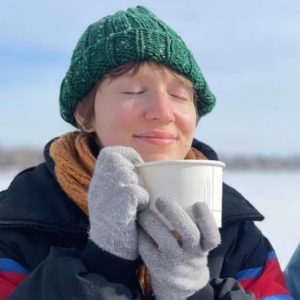 Pamela Vázquez (she/her) is an art historian, curator, producer and fungi enthusiast from Mexico. She has collaborated in the production of public art events and in curatorial projects shown locally and beyond. She recently coordinated the Mexico In Minneapolis Folk Arts Residency through the Weisman Art Museum and the ACCE. She co-founded the curatorial collective Raíz Symbiotisk, current fellows of the Emerging Curators Institute. Pamela has been part of Art Shanty Projects as a juror, volunteer and now as a returning production team member—she can't wait to bring the 2023 village to life!