Art Shanty Projects Hires Operations Director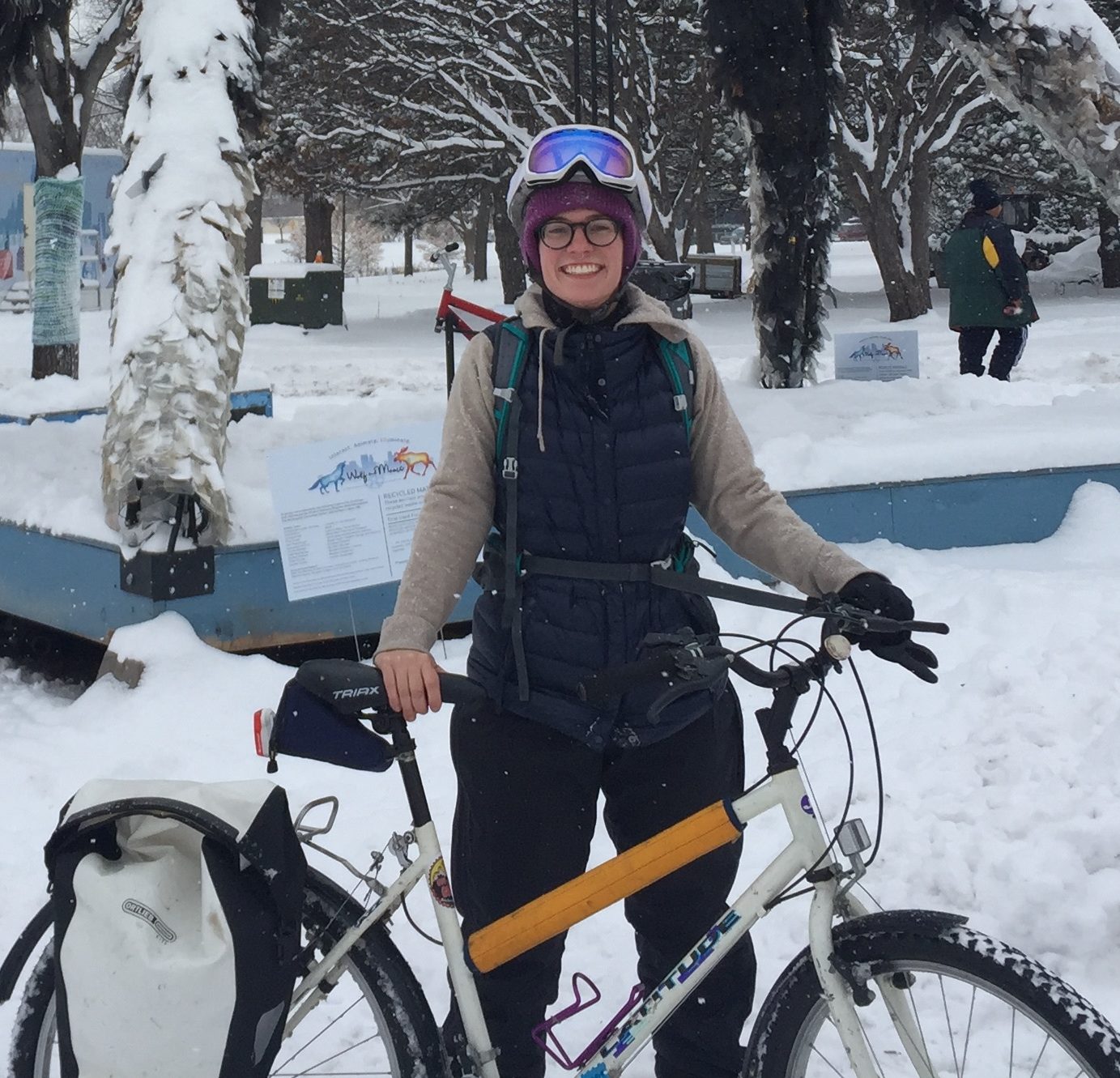 We are thrilled to announce that Arlo Sombor has been hired as Operations Director for Art Shanty Projects! In this position Arlo will administer all the affairs of the organization in cooperation with the Artistic Director and Board. This includes ensuring ongoing programmatic excellence, rigorous program evaluation, and consistent quality of finance and administration, communications, and systems. They will work to re-envision the staffing structure and procedures in a collaborative fashion which includes overseeing the 3-person Production Team that will staff the On-Ice event.
Before joining Art Shanty Projects, Arlo served as Operations Director at Cycles for Change where they hired, trained and managed staff; developed training, policies, and procedures; and managed logistics for large scale projects. Arlo is also a bike mechanic, violist, welder-in-progress and tenacious winter cyclist! They have been performing with Open Flame Theater since 2017.
"I have long enjoyed the Art Shanties as a visitor, and am delighted to be a part of the team that brings this thoughtful, whimsical and unique art space to our community," said Sombor. "I look forward to supporting the creation of winter joy and the reimagination of familiar snowy landscapes with an increase of playfulness and possibility."
During the past year, Art Shanty Projects has worked with the community to assess the program's past successes and shortcomings, and has taken steps to move toward becoming a self-sustaining organization. In July the organization hired a new Artistic Director, Erin Lavelle, and the artist selection process for the 2020 on-ice festival is underway. Artists and performers will be announced shortly. In addition, Production Team positions are open for applications.