2024 Shanty Pre-Season Party!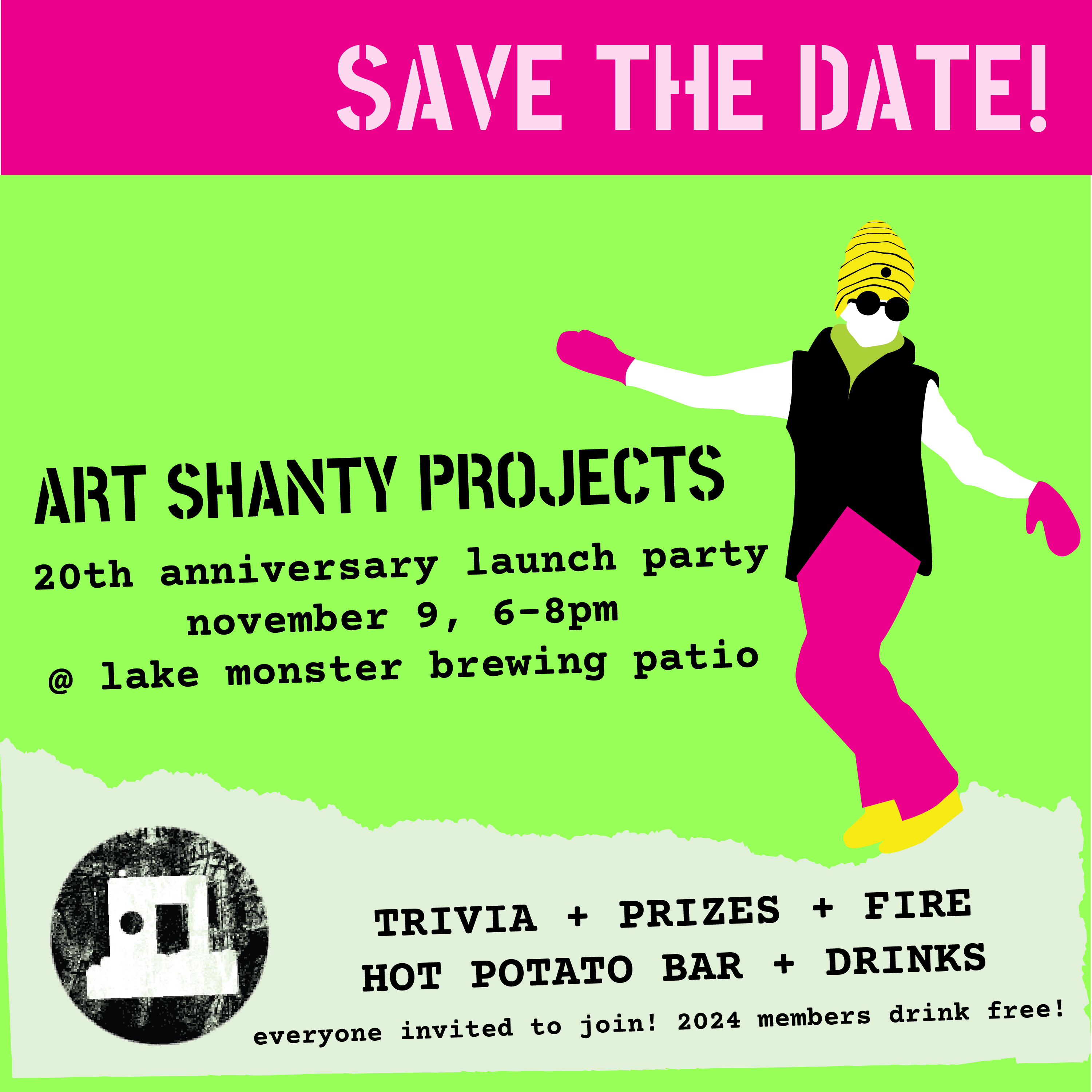 We're celebrating 20 years of weird & wonderful winters! Get your snowsuit ready & join us at a party to kick things off!
ART SHANTY 20th ANNIVERSARY LAUNCH PARTY
Thursday, November 9
6-8pm at Lake Monster Brewing
550 Vandalia Street, Saint Paul
Everyone is invited / 2024 members drink free! Join or renew in advance!
Members get FREE TAPS and are eligible for door prizes! Anyone can win prizes for shantastic spirit & trivia smarts!
BONFIRES + HOT POTATO BAR
snuggle up and stay warm
2024 MEMBERS DRINK FREE TAPS
Join or renew today!
TRIVIA (starts at 6:45pm)
brush up on your shanty history and lake knowledge / learn something new!
PRIZES
movie + show tickets, tasty treats, and more from these pals:
Curiosity Studio
Cloudland Theater
Open Eye Theater
Riverview Theater
Trylon Cinema
Terry McDaniel's honeybees
Cole Sarar's kitchen (Applecake!)
LIVE SCREEN PRINTING
Bring your own shirt/tote/patch to print on! We'll be unveiling a special 20th anniversary design from longtime shanty friend Witt Siasoco. We won't be selling this on the ice so get it at the party!
LIMITED MERCH
Start your shanty season in style with an Art Shanty beanie!