2020 Call for Artists is Up!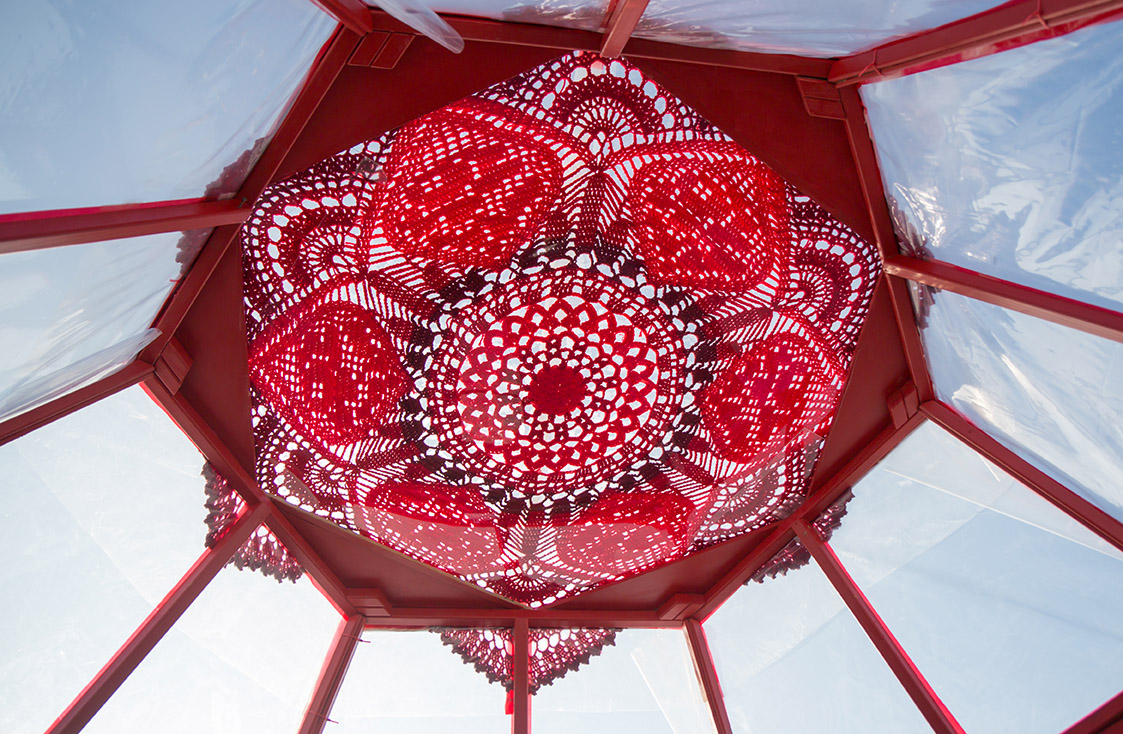 Art Shanty Projects Announces Calls for Artists and Performers
Art Shanty Projects has announced their call for artists and performers to participate in the 2020 On-Ice Program. For four weekends in January and February, the On-Ice Program will transform Bde Unma (Lake Harriet) in Minneapolis, Minnesota into a village of ice fishing shanty-like structures designed and built by artists. Proposals are being accepted until Midnight (CST) on August 21, and are open to creative people of all types.
Art Shanty Projects has become a revered winter tradition in the Twin Cities. It was started in 2004 by a few artist friends, and continued to evolve through 2018, when over 40,000 visitors participated in the on-ice event. This is the festival's second year on ice in Minneapolis. The project is open to the public with a suggested donation. Hours are from 10am-4pm on Saturdays and Sundays, January 18 – February 9, 2020. One weekend will be designated 'Youth & Families' to cater to younger audiences and their handlers. There will be interpreters for guests with visual and hearing impairments as well as specially designed kick-sleds to assist with mobility on ice every weekend.
All artist and performer proposals will be reviewed by a panel of professional artists, curators, arts administrators and a representative from the Art Shanty Projects Board of Directors. Art Shanty Projects will select 18-21 selected shanty artists and 10-15 performing artist teams to create the On-Ice experience. Proposals will be selected based on quality, design and feasibility to successfully build and staff the project.
More details on the Calls and how to apply can be found here: https://artshantyprojects.org/2020-call-for-artists/
Contacts: Erin Lavelle, Artistic Director – program@artshantyprojects.org
Scot Nortrom – admin@artshantyprojects.org