2022 OPEN CALL + ARTIST FORUMS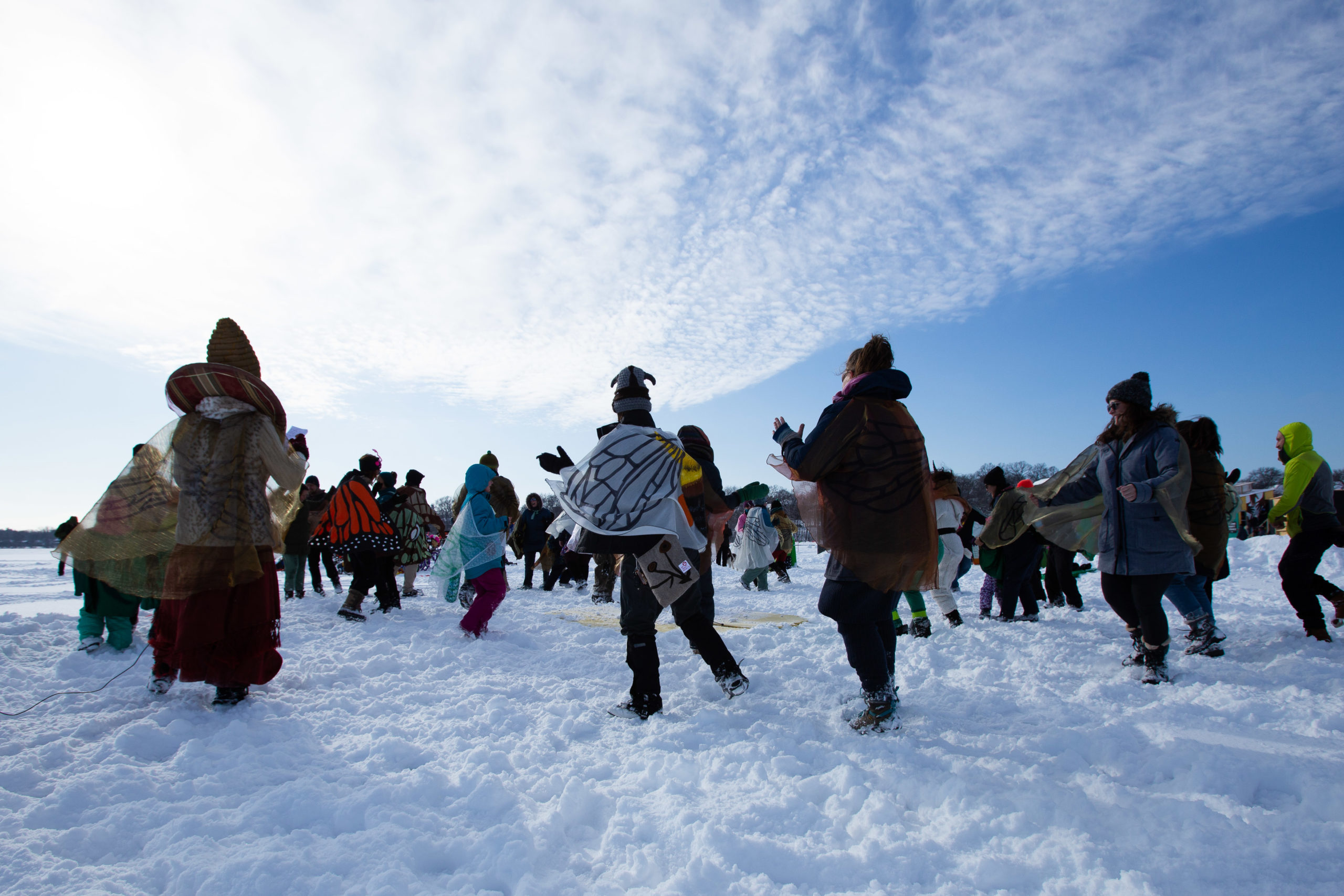 After a pandemic pause to our public programming, we're excited to get back on the ice of Bde Unma (Lake Harriet) next winter!

UPDATE: NEW guidelines are now available, with adaptations related to covid, climate change and accessibility. Application deadline is July 15. We invite any interested applicants to register for two forums to help prepare for the process. These events are relevant to both potential shanty artists and performers.
PROGRAM CHANGES AND APPLICATION PROCESS
Tuesday, June 15, 6:30-8pm
This is an opportunity to learn about the new guidelines and ask questions about the process before submitting your proposal. This will be part presentation, part Q&A, and part co-learning. You may ask questions of staff or past artists who are attending.
Recording from June 15 Artist Forum
COLLABORATION MIXER
Wednesday, June 23, 6:30-8pm
This session is intended for artists seeking collaborators for both shanties and performances. It will include facilitated breakout groups and activities to help people connect.
Register here for this social event! Zoom link will be sent closer to event date.
Both of these sessions will be held on zoom. Links will be posted closer to event dates.