Announcing the 2022 Artist Projects!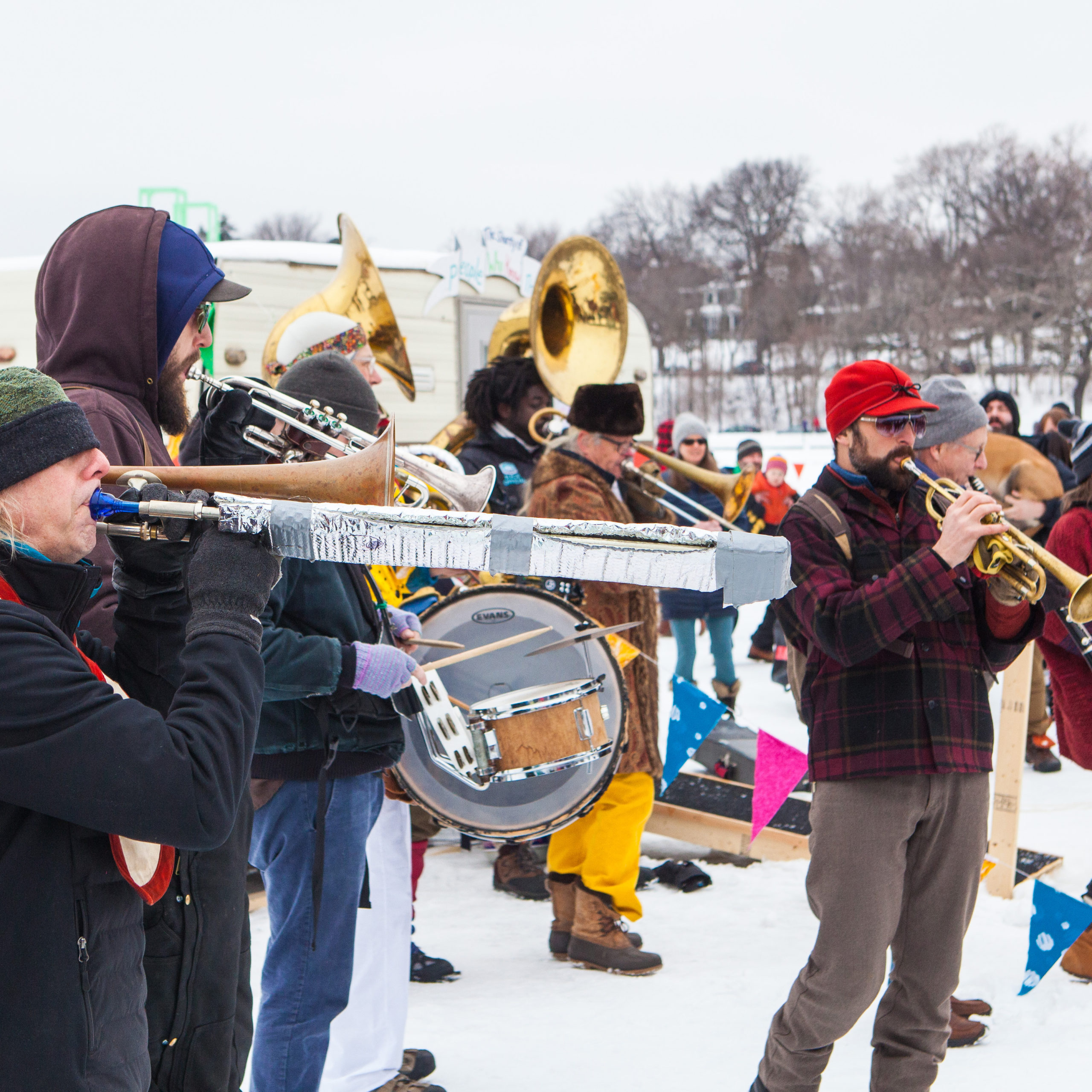 Get your snowsuits ready. After taking a pandemic pause with public programming, WE'RE BACK and we're thrilled to announce the 2022 artist projects!
SHANTIES
The Amermanaughti
Chad Anderson, Samuel Granum, Sarah Honeywell, Angela Maki North, Aaron Prust

As Seen From Below
Flight of Swallows
Fake Healing
Jacob Carrigan, Stephani Pescitelli
Free Store Shanty
Shanty Friends Supergroup
The Garden Under Your Breath
Tom Bierlein, Clare Brennan, Mike Curran
HearSee Hall Shanty
Derek Ahlberg, Jeff Berg, Paul Owen
Huldufólk Hall Village
Jerry Carlson Team
The Institute for Perpetual Unfolding
The Institute for Perpetual Unfolding
Introspective Monuments
Temple of Agency
Linden Hills Neighborhood Shanty
Linden Hills Neighborhood Council, Eric Hansen, Ed Bell, Christy Prediger, Tippy Madden, Mike Knutson and Chuck Sullivan
The Portals
Jess Bergman Tank, Brad Buxton, Heather Doyle, Susan Haugen, Victoria Lauing, Jhyle Rinker
Reduce, Reuse, Rage
Michael Lonchar, Tim Manalo, Molly McIntosh, Lexis Thompson,  Joseph Vang, Emma Wood, Sara Wood
Rock Box
Nick Knutson & The Rockers 
Texture Garden
Angie Courchaine and Arnée Martin
The Tick-Tock Shanty (The Shanty Where We Waste Time)
The Winding Sheet Outfit
Welcome Shanty
Art Shanty Projects Board Members
Winter Birds of Minnesota
Eva Adderley, Dan Demarco, Kallie Melvin, Laura Korynta
PERFORMANCES + ART ACTIONS
Art of Xanadu
Moonshine Sax, Puff, RZ Shahid
CLIMATE ACTION
Lisa Marie Carlson, Patty Gille, Max Haynes, Mina Leierwood, Patti Paulson, Peter Schulze
Color Harmony by Winter Plein Air Painters
Jack Dant, Allison Eklund, Greg Finnegan, Tom McGregor, Rich Myers, Lisa Stauffer, Michelle Wegler
fro-gahhh
Bridges Through Yoga
The Goddess of the Glaciers
Jill Waterhouse
Hou(se) The Weather? 
Zamya Theater Project
How To Move With Wonder
Sophia Munic & Kaya Lovestrand
Ice Flow Arts for All!
Minneapolis Hoop Jams
Pollinator Flash Mob
Terry McDaniel
Prairie Fire Lady Choir
Prairie Fire Lady Choir
The Rainflower Project
Damien Wolf
Ripple
Janet Groenert
Skate the Village
American Ice Theatre Minneapolis-St. Paul
Thakapsicapi
Twin Cities Native Lacrosse
Trash-ket Ball
Joni Griffith, Sarina Partridge
Wearable ArtCar Parade
The ArtCar and ArtBike Artists of Minnesota
And a few more coming soon . . . 
See individual project images and descriptions here!
The Art Shanty Projects On-Ice program will take place on Bde Unma / Lake Harriet from January 15 through February 6, 2022. Public hours are 10am – 4pm every Saturday and Sunday.