Free Store Shanty is collecting winterwear! (round two!)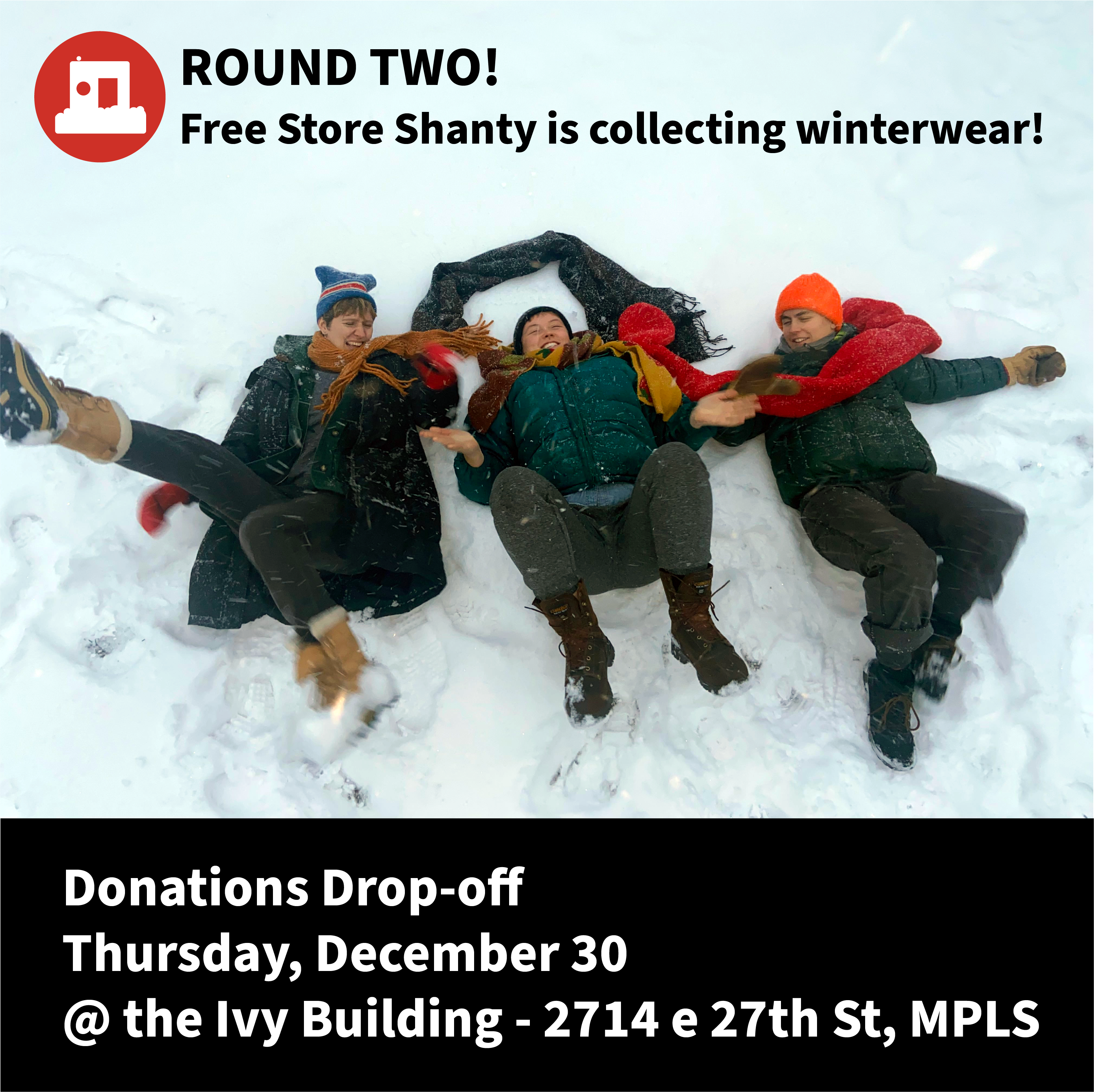 Keep folks warm & happy! Increase accessibility to art!
(ROUND TWO OF COLLECTIONS – Thanks to everyone who brought by donations last time!)
In the spirit of radical generosity the Free Store Shanty will be offering gently used winter wear to visitors to keep them warm & happy at our open-air village, and to take home for future outdoor adventures (including the adventure of simply living in Minnesota in the winter). 
They're now accepting DONATIONS of new or gently used gloves, socks (not cotton!), jackets, scarves, snowpants, and new long underwear. They appreciate all adult sizes, as well as kid sizes.
Donations can be dropped off at the Ivy building at 2714 E 27th St, Mpls on Thursday, December 30. Signage will direct you to the drop-off bins. 
Each year Art Shanty Projects welcomes visitors who have never been to our program, and many who have never been on a frozen lake! We want to make sure folks are prepared for the elements and can maximize their enjoyment at this extreme winter sport of art making. Art is for everyone!