Art Shanty Projects is hiring!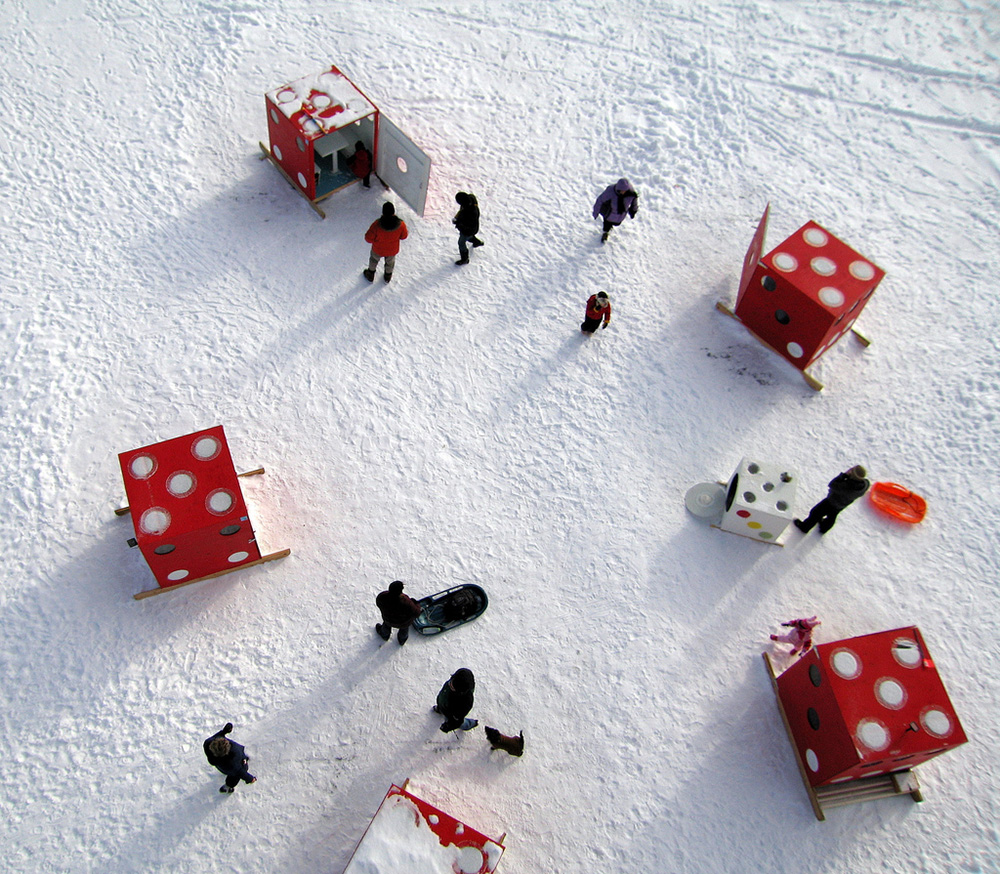 Art Shanty Projects is seeking a new Artistic Director
Position Overview

The Artistic Director is responsible for conceiving, developing, and implementing the artistic vision and mission of the organization. They are held accountable for major decisions about the ongoing development of Art Shanty Projects aesthetic values and activities in consultation with the Board of Directors and core staff. The Artistic Director collaborates with the core staff and provides monthly reports to the Board on program development. They are also responsible for building a joyous and functioning community on the ice by engaging with the artists.
On-Ice Program:
Participate with the Board in the hiring and training of contracted program personnel
Work in conjunction with the Board and an independent jury to manage artist selection process
Lead artist meetings before, during, and after On-Ice Program
Execute contracts with selected shanty artists and performers, including collection of appropriate signatures and paperwork prior to pay schedule
Arrange site visits to check on shanty building progress
Work with contracted graphic artist personnel to oversee the design of On-Ice Newsletter, Weekly Programs, and Merchandise and coordinate production with core staff
Collaborate with core staff to maximize public relations and marketing efforts
Deliver mail and good cheer to artists during the On-Ice Program
Coordinate evaluation of On-Ice Program
General Duties & Responsibilities:
Implement and develop annual programming within the budget passed by the Board
Foster development of good relations with other cultural organizations by participating in meetings and joint activities where appropriate
Collaborate with core staff on expansion of community engagement and partnerships
Craft written reports of artistic activities as well as program and financial impact 10 days in advance of attendance to monthly Board meetings
Work with other staff to align our artistic vision and aesthetic values to marketing and public relations
Contribute to and provide relevant information for newsletters, social media posts and press releases
Familiarity with Google suite and other major applications
Contribute to the organization's development strategy by providing program information to grant writers and fundraisers
Experience:
This role is highly communications-focused and requires frequent contact with the board, artists and performers. Strong communication skills, both written and verbal, are essential. Selected candidate will act as an ambassador of Art Shanty Projects.

Additional Info:
This is a nine-month long position, beginning June 2019, paying $30/hour, with an expectation that over the term of the contract the Artistic Director will work approximately 600 hours.

Please send a letter of interest, resumé, and three references to admin@artshantyprojects.org