Our Contributors
Our 2024 Business Contributors
We invite community-minded business owners to join the growing list of business donors below who are generously supporting the 2024 on-ice program with cash and in-kind contributions. We are grateful for this essential support!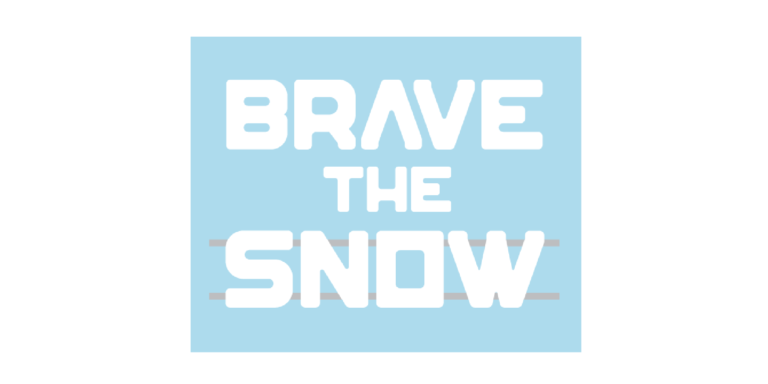 ICEBLOCK DONORS $250-$499
These local restaurants fuel the village by providing HOT food for artists, performers, staff, and volunteers!
JEREMY BUE
BREAD & PICKLE
CLOUDLAND THEATER
CURIOSITY STUDIO
EASTSIDE FOOD COOP
FOLLY COFFEE + JINX TEA
KATHLEEN LAVELLE
MINNEAPOLIS PARK & RECREATION BOARD
OPEN EYE THEATER
RED EYE THEATER
RIVERVIEW THEATER
COLE SARAR
SEWARD COOP
TRYLON THEATER
For sponsorship information, please contact Christina DeVries at christina@artshantyprojects.org
Our 2024 Individual Contributors
We're grateful for both our monthly sustaining members and for those who have already made a one-time gift towards our 20th anniversary season! Thank you – your contribution supports artists, brings winter joy to tens of thousands of people, and warms our toes!
If you'd like to join these friends in supporting our public art program, donate today!
This list reflects gifts of $25 or more given during our 2024 fiscal year / program season which started July 1, 2023. It is current as of December 5, 2023.
Anonymous (9)
aframe
Silvano Aguilar
Morgan Appleberry
Liz Banfield
Sarah Bauer
Kourtnee Baukol
Dawn Bentley
Andrew Berg
John Berg
Alan Berman
Michelle Bezek
Katie Blanchard
Barbara Duffy Borchert
Michael Borchert
Michael Branch
Brian Bressler
Brian Brugioni
Jason Buranen
Marie Buschke
Brenda Butler
Shannon Carboni
Zan Ceeley & Laura Christensen
Laura Cina
Maria De La Cruz
Elizabeth Derenne
Scott Dibble
Jan & Dave Elftmann Lewis
Alexandra Eninsche
Darla Farmer
Chelsea Fellman
Carrie Finnegan
Peter Fleck
Angela Franzen
Nick Gaylord
Annmarie Geniusz
Mark Goodman
Joy and Jason Goray
Peter Haakon Thompson
Amanda Hamilton
Andrew Hamilton
John Heimbuch
Jean Heyer
Lisa Heyman
Meg Holmquist
Miriam Holsinger
Sarah Jane Hopper
Madeline Hudek
Louise Jankowski
Kyle Johnson
Teri Joyce
Jake Jurss
Brenda Kayzar
Amy Kelley
Rebecca Kelly
Alison Kennedy
Janet Kennedy
Katherine Ladner
Victoria Lauing
Kathleen Lavelle
Bruce Leier
Nick Lindgren
John Lorenzsonn
Karen Lunde
Kris Mandler
Greg Mann
Alex Mastny
Cali Mastny
Darren McGann
Emily McGrath
Anne McShane
Suzy Messerole
Audrey Meyer
Elissa Meyer
Michael Meyer
Peg Mickelson
Beth Miller
Herman Milligan
Kelly Munson
Mike Nelson
Frank Neubecker
Matthew Nupen
Kayla Nussbaum
Eilenen Oh
James Orione
Phillip O'Toole
Richard Parnell
Kylie Paul
Ilana Percher
Stephani Pescitelli
Sarah E Peters
Ross Phernetton
Marina Posniak
Catherine Reid Day
Courtney Remes
Jasper Rose
Sara Rothholz Weiner
Abra Ruben
Cole Sarar
Al Savage
Jennifer Schad
David Schalliol
Len Schmid
Dianne Schmiesing & Victor Zupanc
Philip Schwartz
Alice Shapiro
Karen Shapiro
Monica Sheets
Randy Sheets
Katherine Shelton
Chase Shutak
Witt Siasoco
Neal Sorensen
Lydia Sour
Philip Staffin Wiebe
Rubin Starset
Julie Strand-Blomgren
Peter Strand-Blomgren
Marguerita Tajibnapis
Betty Tisel
Ann Tobin
Julie Toth
Tami Traeger
Rev Dominic Trix
Laura Walker
Leia Wambach
Jason Waye
Moira Webster-Larranaga
Gerard Wirth
Sarah Wirth
Alysia Wood
olivia x
Doug Yoder
Sherry Zimmermann
Some sweet people have dedicated their gift to:
…Art Shanty Projects Staff and Artists!
…ern ern ern lundeeener lavelle's birthday!
And was given on behalf of:
…Rev Dominic Trix and the Ladies of the Lakes
And some were given in honor of:
…Jean Heyer
…the arts & artists in the Twin Cities
And one was given in memory of:
…Jeff Zammas
THANK YOU EVERYONE FOR YOUR GENEROSITY, SPIRIT, AND SUPPORT!