Home
Coming Soon to Bdé Umáŋ/Lake Harriet, Weekends January 20 – February 11, 2024
Welcome to Art Shanty Projects!
Each winter Art Shanty Projects hosts an immersive art program on a frozen lake in Minneapolis.
Artists embrace the challenges and opportunities of winter and the ephemeral nature of a frozen landscape to create a temporary vibrant and colorful public art community. We welcome visitors to experience interactive and engaging art and performances around DIY shanties (temporary structures on ice). 
Support Art Shanty Projects
Celebrate 20 years of weird & wonderful winters with a donation!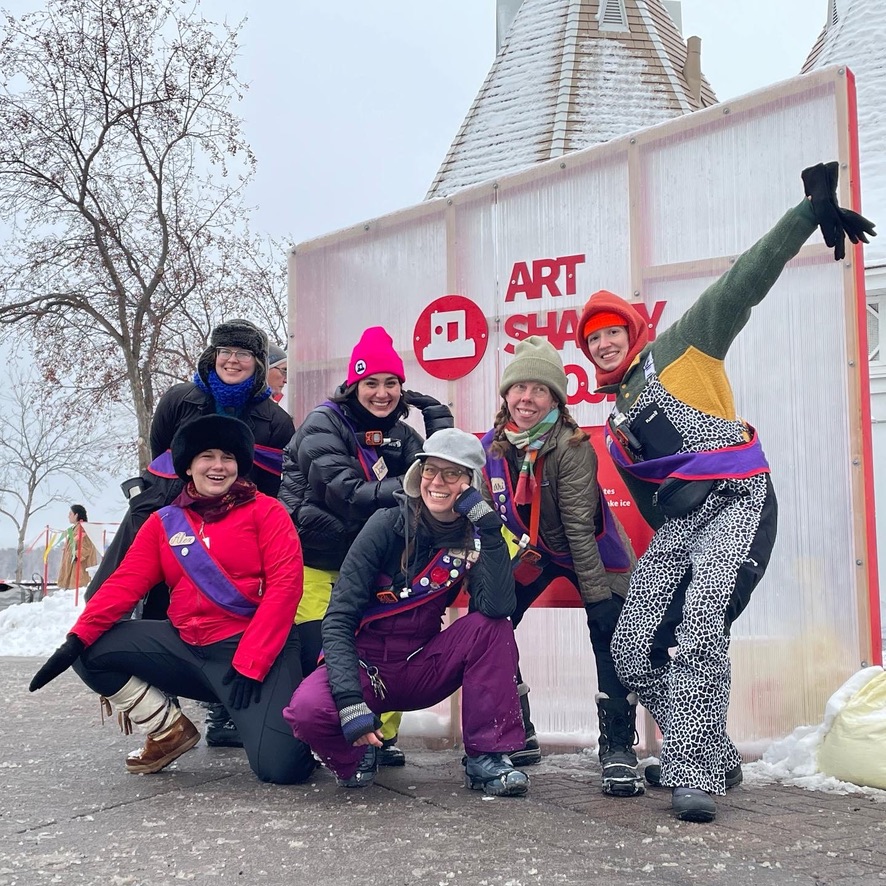 The fun doesn't have to end when the snow melts. Sign up for our Newsletter to stay informed about Art Shanty Projects year-round.
And don't forget to follow us on social media!